The very best villas in Barbados
We specialise in renting the very best villas in Barbados. We also sell the very best villas in Barbados and for villas for sale visit barbadosdreamproperties.com
Sanzaru is one of the very best villas in Barbados. Although relatively new Sanzaru is one of the very best villas in Barbados. has 11 bedrooms between the main house and cottage and is located on the much sought after Sandy Lane estate. Perched on a ridge Sanzaru has wonderful views over the Caribbean Sea.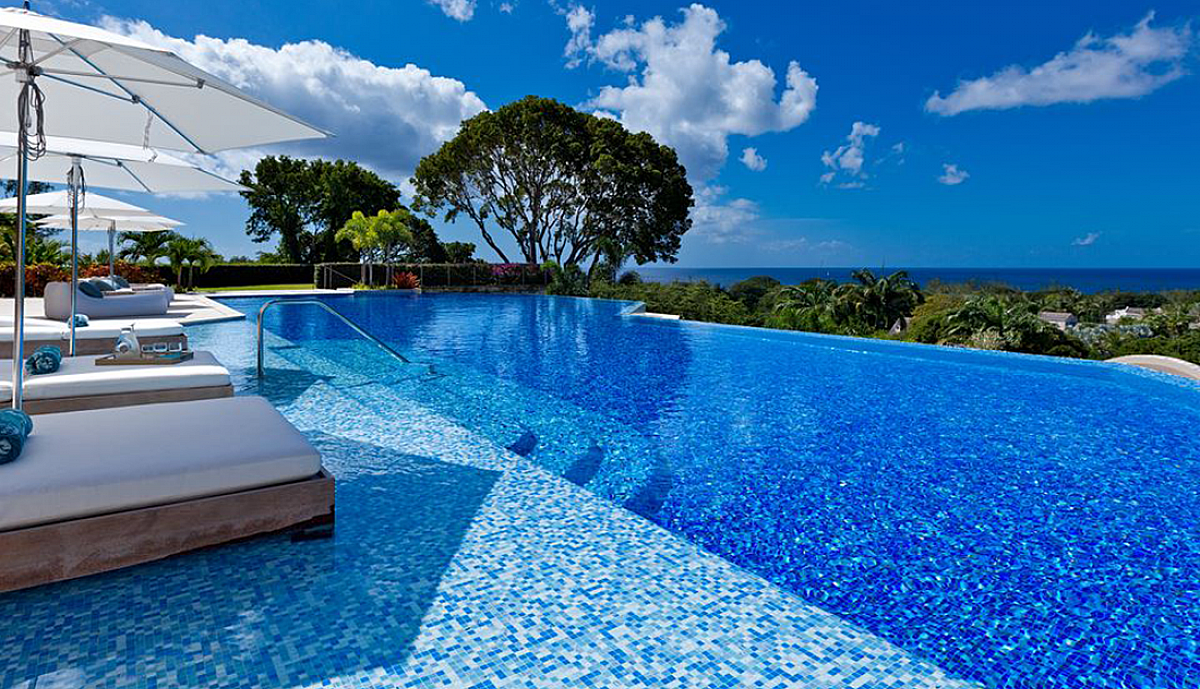 With approximately 21,000 sq feet of space Sanzaru is able to accommodate up to 24 guests.
The bedrooms are spacious and beautifully furnished and decorated.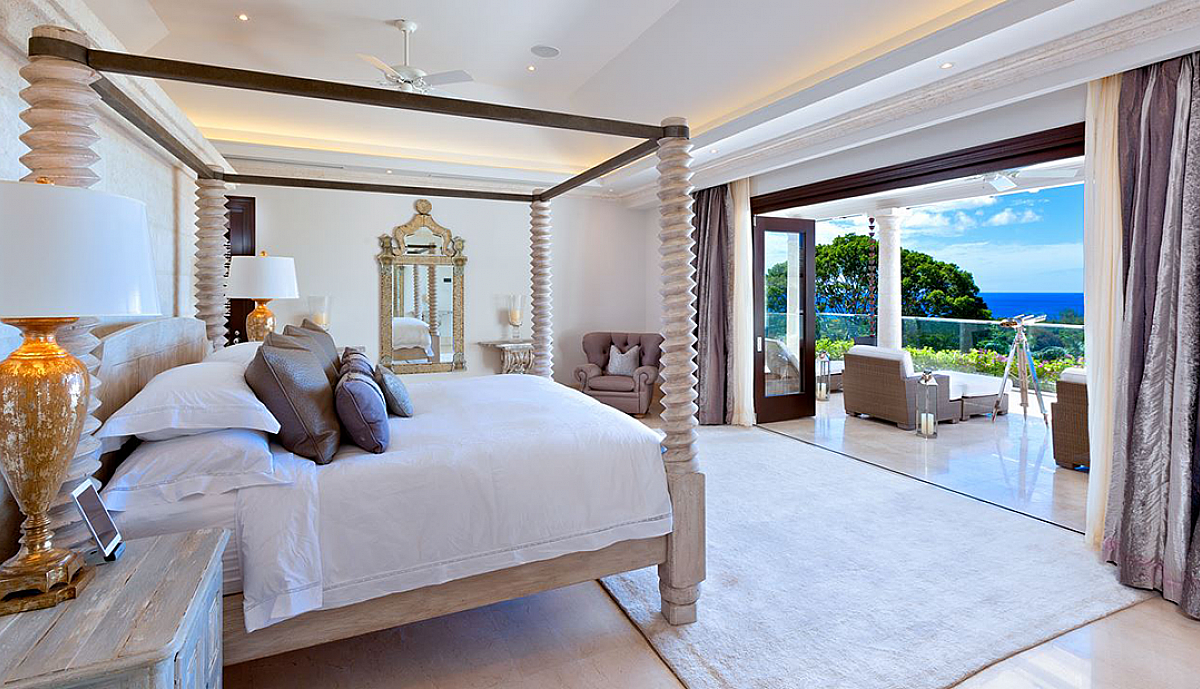 One of the most beautiful features of this exquisite home is the open-sided covered terrace. From here guests will enjoy breathtaking views of the Caribbean Sea.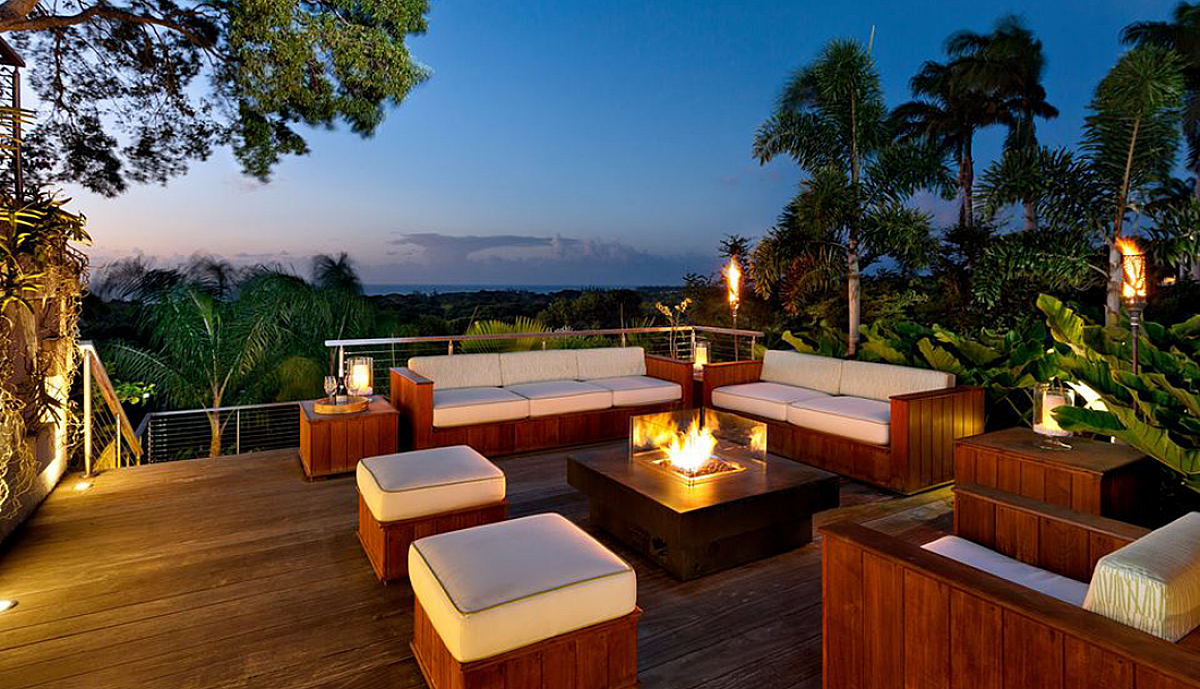 This is a villa that you could only dream about. Recently completed and beautifully furnished it is one of the most elegant, comfortable and tranquil villas in Barbados. It provides a combination of privacy and luxury where an experienced team of staff will attend to your every need. It even has its own spa.It well deserves its place among the very best villas in Barbados.
Sanzaru offers guests all the privacy of a home with the service you would expect from a world-class hotel. It really is the best of both worlds. It is easy to see why Sanzaru is regarded as one of the very best villas in Barbados.
For more information about Sanzaru click here
Cove Spring House is a dreamy 10 bedroom villa located on a bluff on the west coast. It is the epitome of luxury set in a fabulous ocean front location with views over the sparkling Caribbean Sea. Cove Spring House is certainly one of the very best villas in Barbados.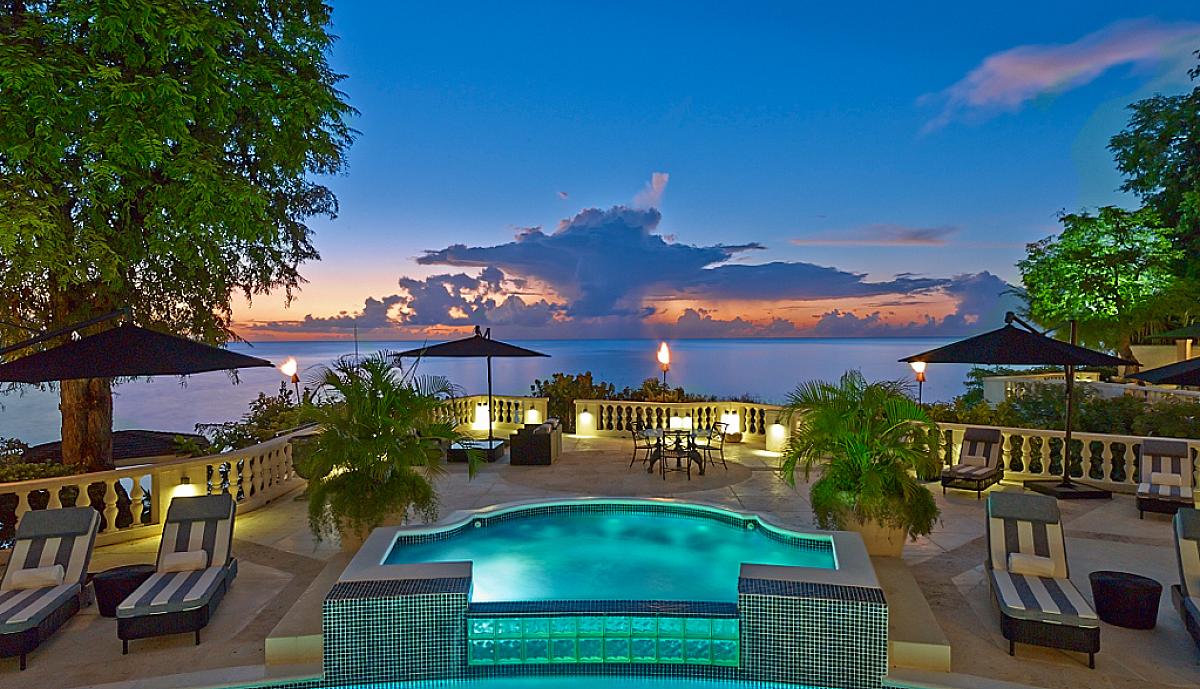 Not only is this stunning property on the beach it is also close to all the amenities of Holetown. Cove Spring House is just a short drive from some of the best restaurants in Barbados.
For those who want luxury in a fabulous beach front location look no further.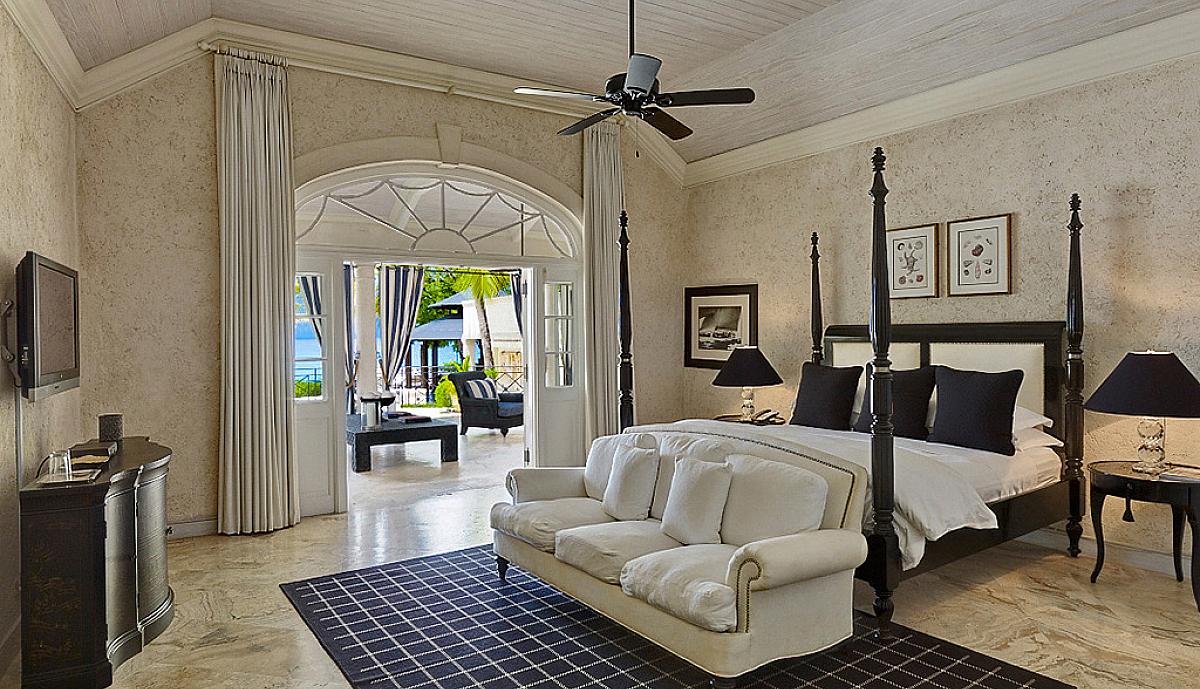 The staff at Cove Spring House provide guests with immaculate service. Staying at Cove Spring is like staying in a mini luxury hotel. You can just sit back and enjoy your dream holiday.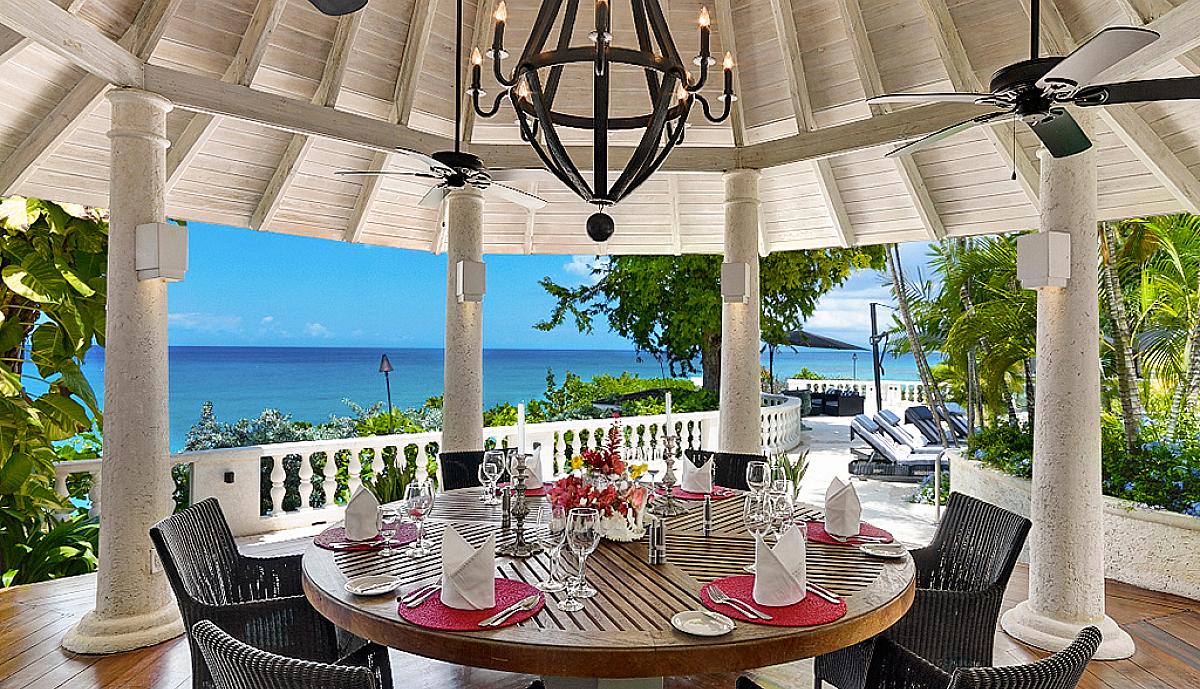 Cove Spring House is exquisitely furnished. Furnishings and linens have been sourced from designers such as Ralph Lauren. The walls are adorned with classic photography from Terry O'Neill.
There are Indonesian day beds and luxury double Thai loungers.
Friendly unobtrusive Barbados staff will take care of your every need.
Cove Spring House nestles on an oceanfront bluff. It has its own large swimming pool and steps down to a secluded white sandy beach. The waters here are usually calm and the Caribbean Sea is transluscent.
The architecture of Cove Spring House is classical. Beautiful coral stone structures give a truly Caribbean feel.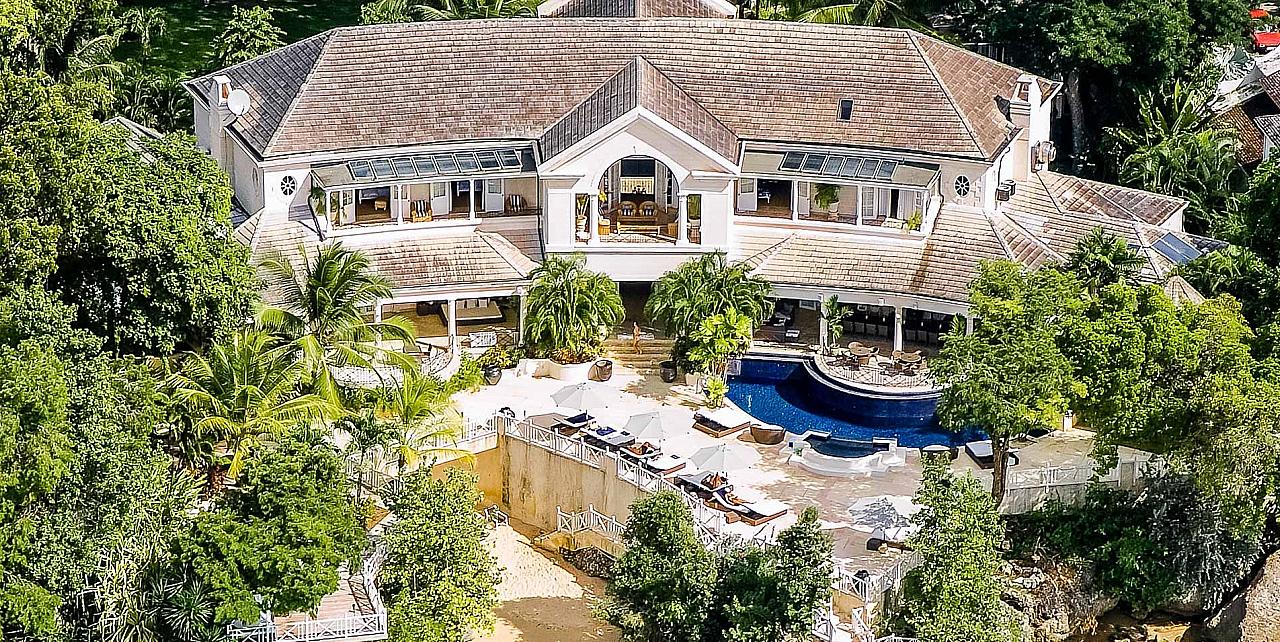 A business centre has been added to the cottage. This features a computer, printer and wireless internet for access almost anywhere.
There are 10 magnificent en-suite bedrooms in total. Seven are in the main house and three in the adjacent villa.
To work off the wonderful food provided at Cove Spring House work out in the gymnasium. This is equipped with all the latest fitness equipment.
This really is one of the very best villas in Barbados.
For more information on Cove Spring House click here
Crystal Springs is one of the loveliest and romantic homes in Barbados. Designed by world renowned Oliver Messel it is a unique, tranquil oasis. With 10 bedrooms this beautiful home can sleep up to 20 guests. Without a doubt this is one of the very best villas in Barbados.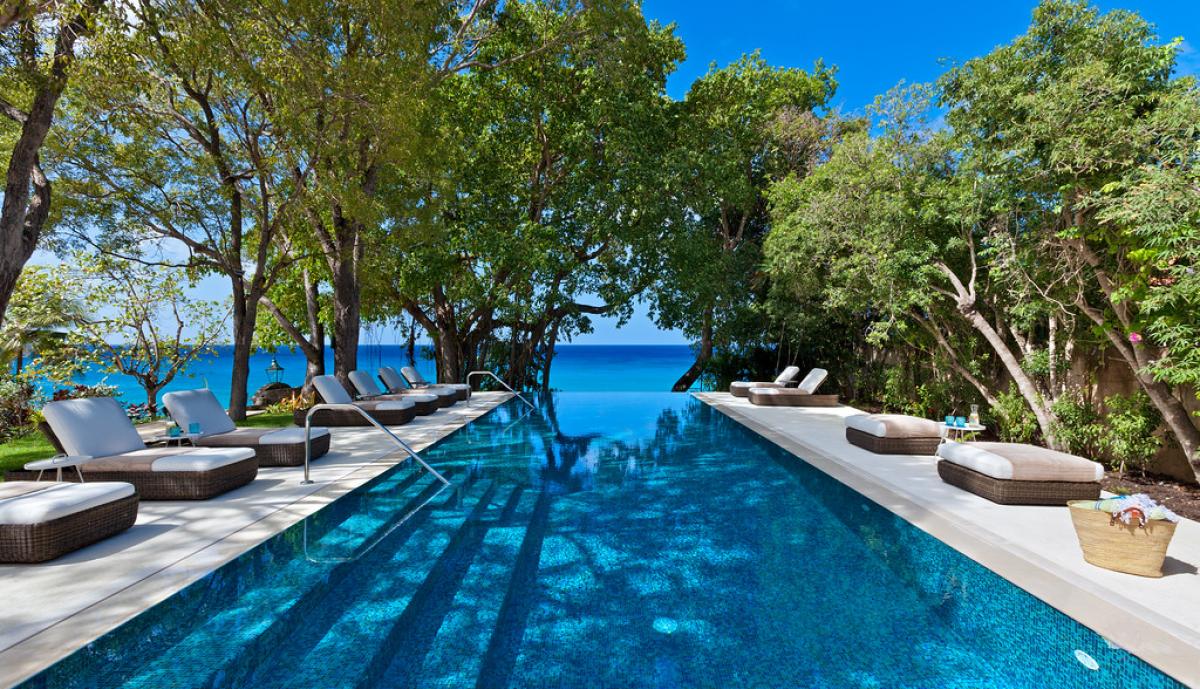 Recently sympathetically renovated Crystal Springs is one of the very best villas in Barbados.
With trompe d'oeil on the walls, use of a boat with boat man and stunning private pool set in lush gardens this house is one in a million. It also has an impressive and very capable team of staff.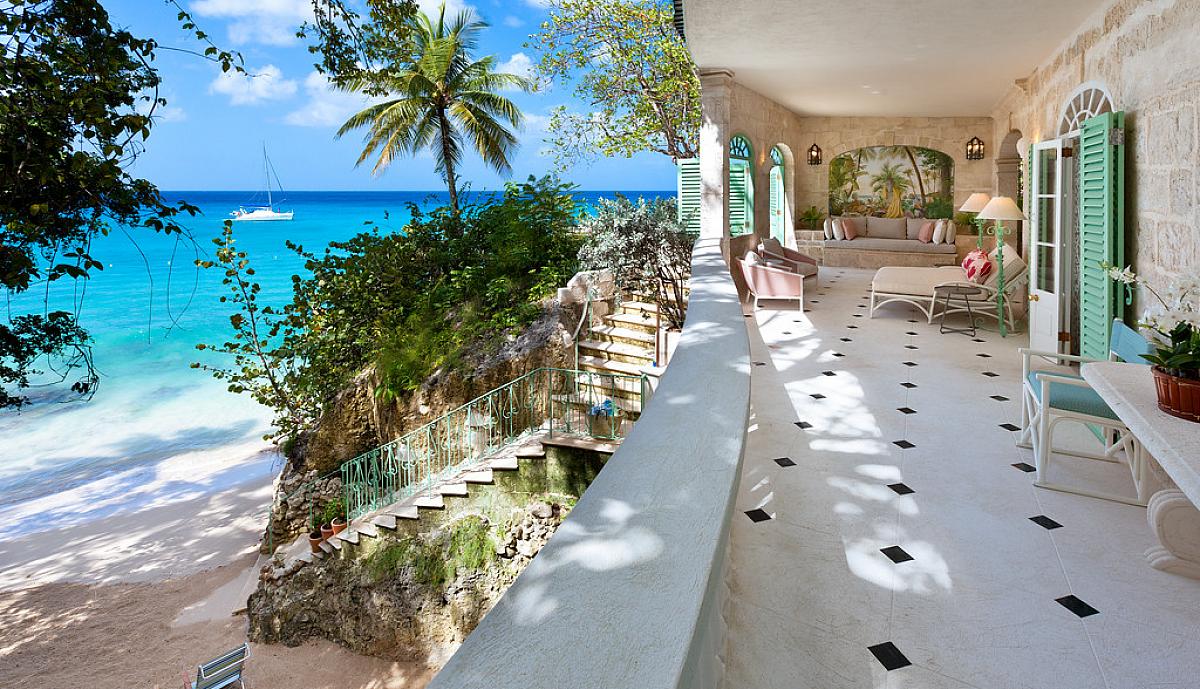 Crystal Springs sits on 1.7 acres of beachfront estate.
Crystal Springs is located between Speightstown and Holetown. It is in an ideal postion for shopping. It is also just a short drive to golf and tennis at Sandy Lane or Sugar Hill.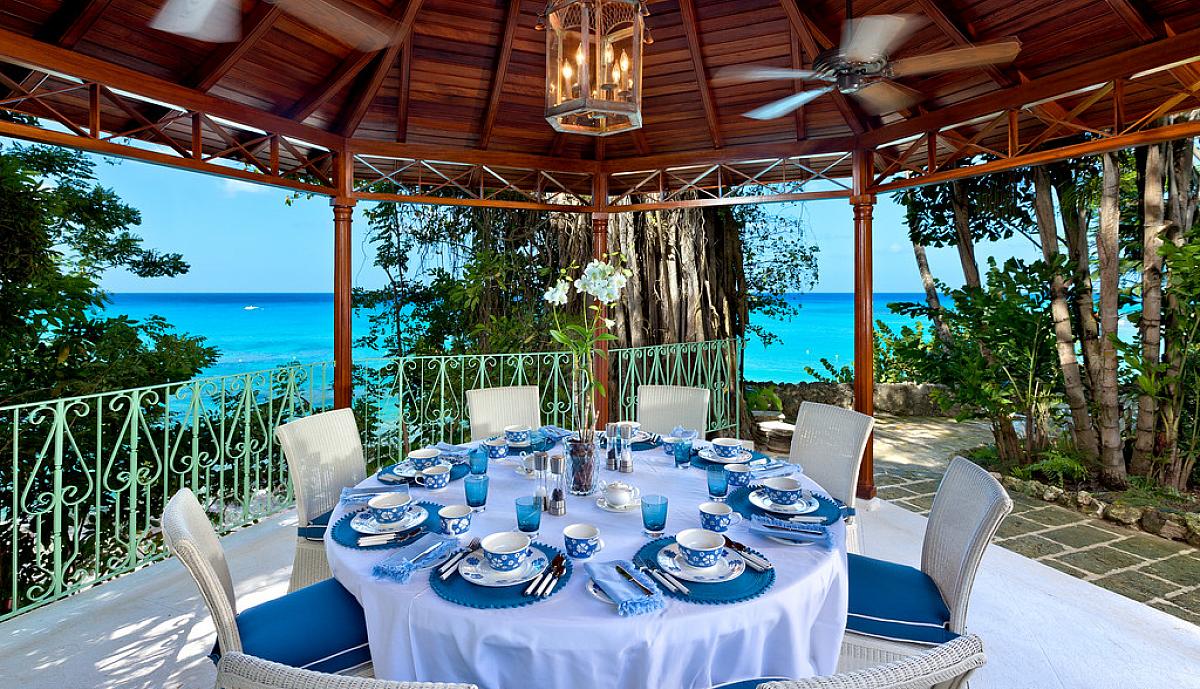 Crystal Springs Barbados is set right above the Caribbean Sea amongst landscaped mature gardens. It has fountain pools and waterfalls. Its views directly overlook the crystal blue Caribbean sea and a white sandy beach. The beach is just a few steps down.
Each bedroom as a ceiling fan and air conditioning.
The en suite bathrooms are all fitted with imported Italian marble. There are pampering touches such as seersucker robes, Acqua Di Parma toiletries and blow dryers.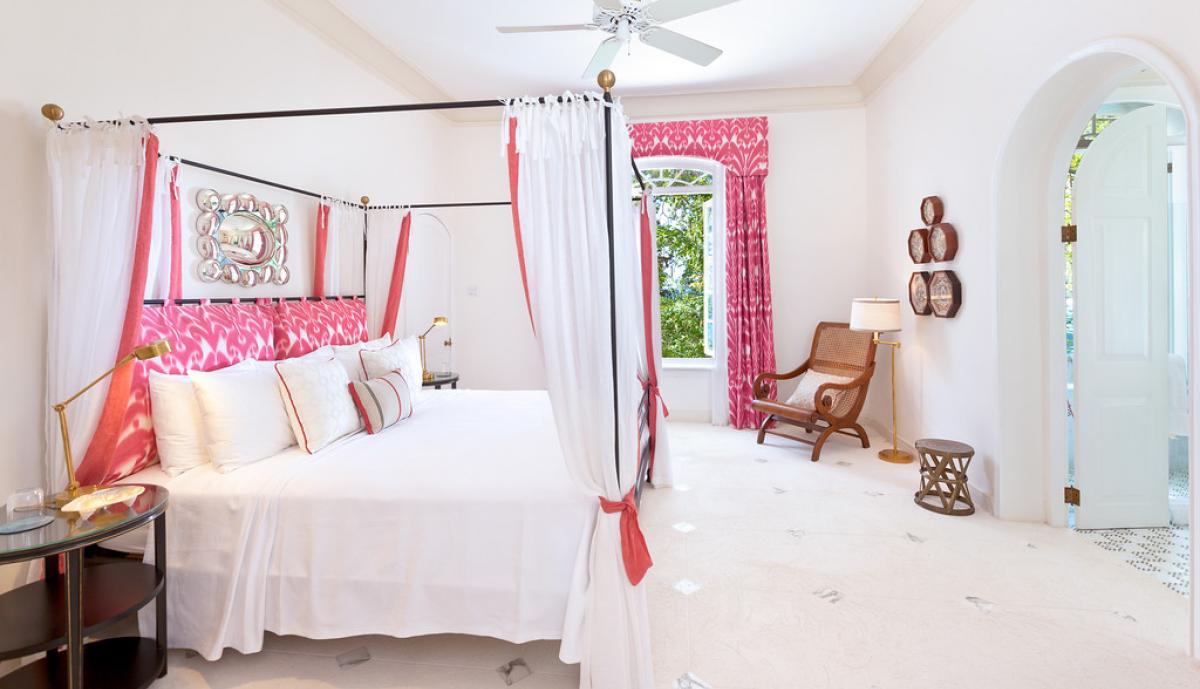 Four of the bathrooms feature fantastic open air showers. Most of them have incredible views of the gully or Caribbean sea.
Crystal Springs has a heated infinity swimming pool. There are ample sun loungers lining the pool. The infinity edge has a magnificent window to the sea. From here you can watch boats sail by or relax in the shade with your favourite drink.
The property also has a modern fitness centre. This is outfitted with Technogym equioment.
There is also a wonderful home cinema, with theatre style chairs. It has a large screen and is air-conditioned throughout. There is even a old time popcorn machine.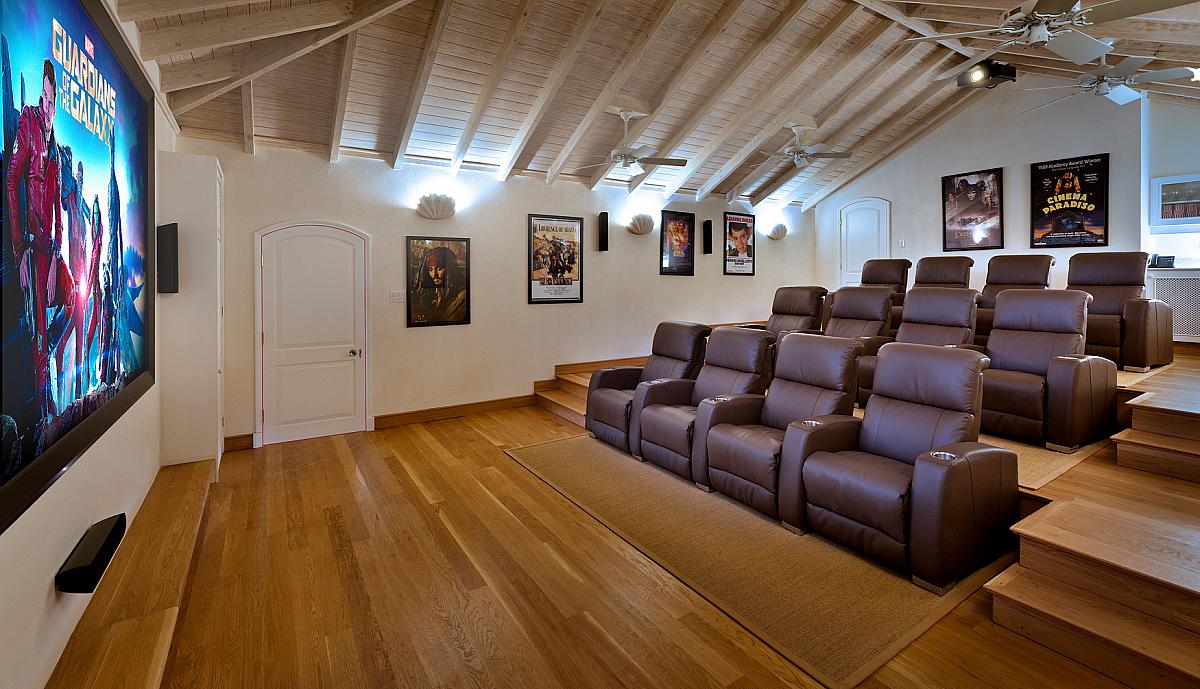 The staff at Crystal Springs have been with the estate for years. They include a butler, cook (with assistant), housekeepers and laundresse. There is also a boatmaster. The staff will all ensure that your stay will surpass your every expectation.
This villa is in the heart of the West Coast and within easy reach of restaurants, world-class shopping and nightlife. It is without doubt one of the very best villas in Barbados.
For more information about Crystal Springs click here
For details of more of the very best villas in Barbados contact us today
Barbados: +246-432-6307
Email: [email protected]
You may also be interested to read our piece on the Top 10 villas in Barbados
For long term rentals in Barbados visit longtermrentalsbarbados.com
For properties for sale in Barbados visit barbadosdreamproperties.com