Crop Over villas to rent in Barbados
Crop Over Villas to rent in Barbados
Crop Over is a festival in Barbados which celebrates the end of the local Sugar Cane harvest. It is a 200 year old tradition which ends with a spectacular Carnival/Kadooment Parade.
This six week festival is like no other in the Caribbean. Celebrations are vibrantly colourful and full of music. They reveal aspects of Barbadian culture with a mixture of African heritage and Western modern culture. There are exhibitions of art, craft, music and dance.
The festival celebrates all that is Bajan with dusk until dawn parties, arts and craft markets and foo-driven street fairs.
Grand Kadooment Day celebrates the end of Crop Over. On this day masquerade bands make their way to Spring Garden Highway. revellers are dressed in sequin costumes with colourful feathers and jewels. There is vibrant dancing behind music trucks and moving bars. The finale of Crop Over's events is the most exciting day of the year in Barbados.
This is definitely a 'bucket list' event not to be missed.
We are usually inundated well in advance with requests for Crop Over Villas to rent in Barbados.
Here are some of our favourite Crop Over Villas to rent in Barbados: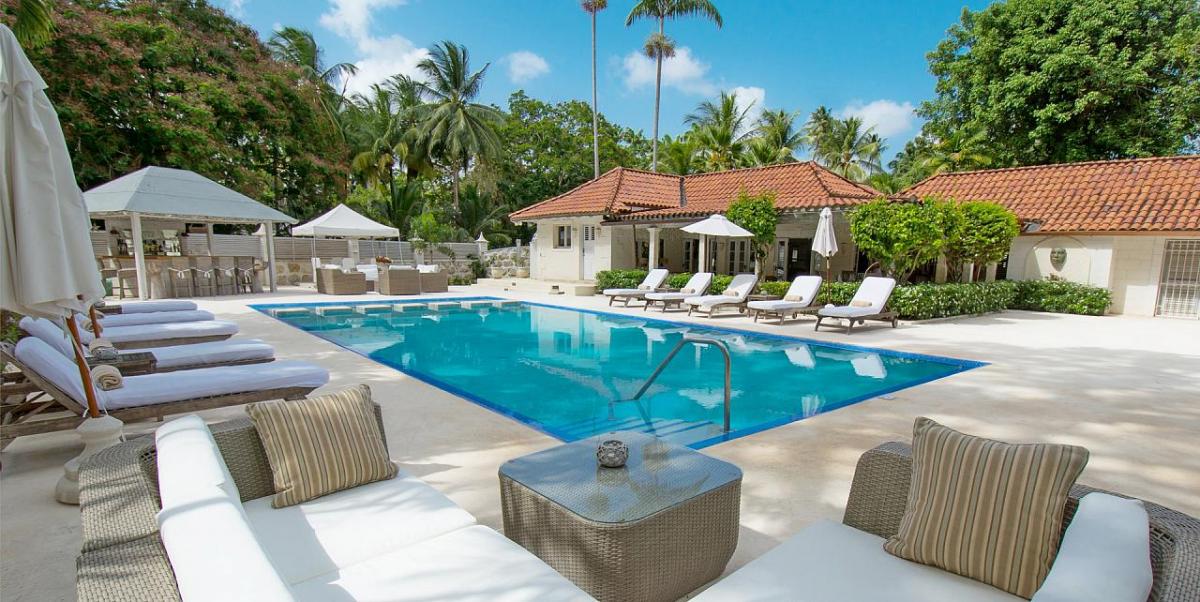 Villa Melissa is a luxury 5 bedroom villa just moments from the beach. It has 3 double en-suite bedrooms in the main house and another 2 en suite bedrooms in the stunning coral stone guest cottage.
This is the perfect house for entertaining. It has a private garden, large swimming pool and lovely pool bar fondly known as 'Chubs One Love Bar.'
Villa Melissa sleeps 10 and rents during Crop Over for US$1,095 per night plus 7.5% tax.

We have a selection of villas available to rent for Crop Over.
For more information on Crop Over Villas to rent in Barbados 2019 contact us.
If you are only looking for Crop Over villas to rent in Sandy Lane visit Sandylanebeachhouses.com
For villas for Crop Over Villas to rent in Barbados on the beach visit Barbadosbeachhouses.com
For long term rentals in Barbados visit longtermrentalsbarbados.com
Our team will be happy to discuss with you all our Crop Over Villas to rent in Barbados. Just call us.
Barbados: +246-432-6307
Email: [email protected]