Catamarans and Day Cruises
Catamarans and day sails in Barbados.
What could be more blissful than a day, evening, or even a few hours afloat the warm azure waters of the Caribbean Sea. Take in the spellbinding beauty, sounds and scents of Barbados. Enjoy the views of the coastline from the water. Watch the flying fish dance in the sunshine. A day out on a catamaran will probably be your best day in Barbados.
Whether you are a couple looking for a sultry sunset cruise or a family/group of friends seeking a fun and fabulous Barbados boat trip, Barbados has many options from which to choose.
Contact us today and we will arrange a perfect day for you on a luxurious catamaran. There are many catamarans to choose from.
The Cat and the Fiddle:
This magnificent 62ft lagoon catamaran is the latest and most exclusive charter yacht on Barbados. It is one of the most luxurious catamarans in Barbados. Moored on the West Coast of the island The Cat and Fiddle promises an exceptional experience for day cruises and short overnight trips to The Grenadines or surrounding Caribbean islands. It has offers and enormous amount of space across three decks and elegant, neutrally upholstered living areas. This catamaran has four double cabins. It is the perfect place in which to relax and take in the idyllic views whilst gliding across the waves.
Accommodating 10 guests overnight and up to 20 guests for day cruising, this stylish and striking catamaran offers the ultimate on the water experience. It can now be charted on a full boat basis or on a per person basis. Fully equipped with air conditioning, water sports, kitchens and the latest technology to ensure that your trip leaves you with memories to treasure for a lifetime.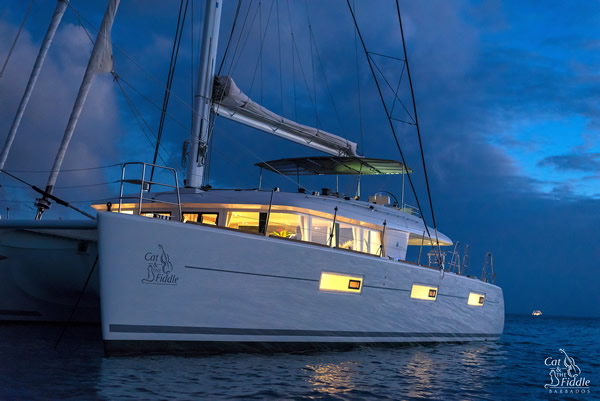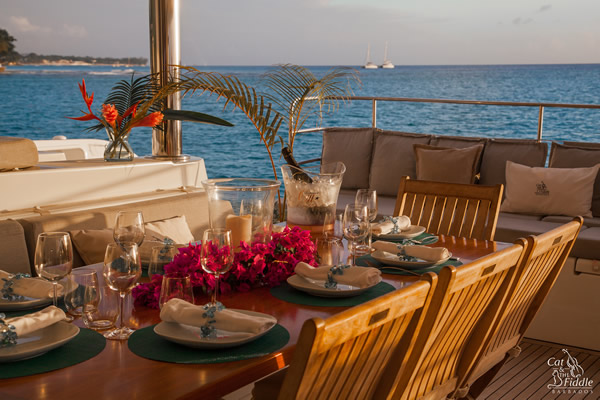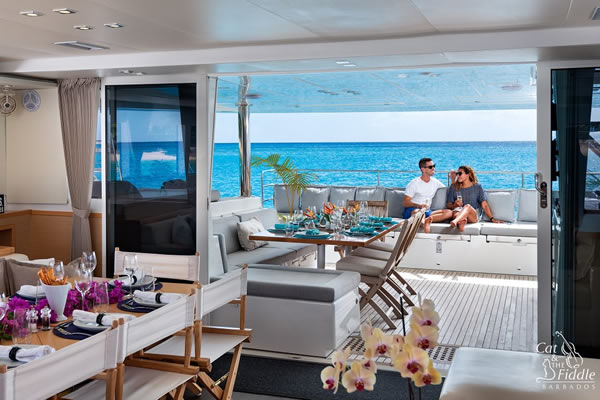 Please contact us for charter rates and further information, or read more about The Cat & Fiddle here.
The Jolly Roger:
Ahoy me harties! The Jolly Roger Barbados is themed on the pirates tale that we and our children have grown to know and love. These fun filled boat trips are offered as lunch cruises on a daily basis from 11am –3pm and are suitable to be enjoyed by the whole family.
In addition to comfortable, well equipped seating areas, for those who enjpy adventure the Jolly Roger features: rope swinging and plank walking, a delicious cooked to order buffet lunch, ample space for sunbathing on the top deck and shaded areas for those seeking respite from the afternoon heat.
There is also plenty of opportunity to party, after enjoying a dip in the warm sea with the friendly local turtles. Unlimited drinks, including the Bajans customary rum punch, are available from the ship's bar throughout the journey. There is generally a spirited conga line or two formed whilst en route back to shore.
Show and dinner events are available aboard the Jolly Roger each Thursday evening. The ship is also available for Party hire upon request with special packages for groups of 10 or more.
A truly unique and unforgettable experience on Barbados. In our opinion a trip on the Jolly Roger is not to be missed.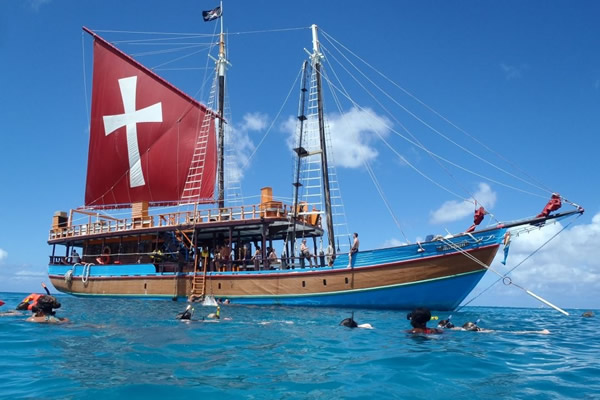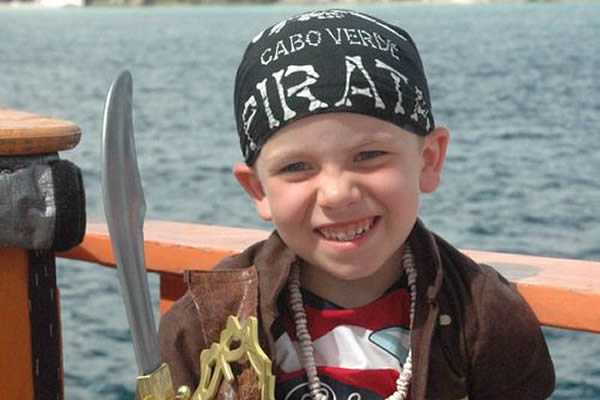 Silver Moon Cruises:
With a fleet of immaculately presented 45 to 47 ft catamarans of the highest specification from which to choose. Silver Moon offer refined luxury cruises, excursions and private charters. Select from lunch or dinner cruises on one of these beautiful catamarans.. These provide the perfect opportunity to meet and mingle with others. You can even charter the whole vessel if there are enough of you. THere are two Silver Moons' private charters that can be tailored to meet whatever you require. You will have plenty opportunities to take a dip in the sea when the boat moors in a quiet cove for lunch or dinner. Bajan inspired dishes are served on board, by friendly local crew and unlimited drinks are included. Many of those who opt for a cruise with Silver Moon, go on to return, year after year.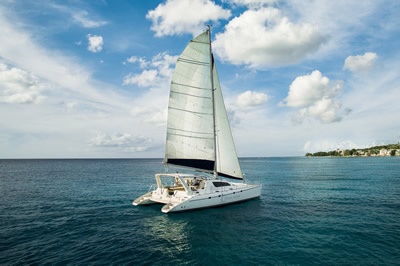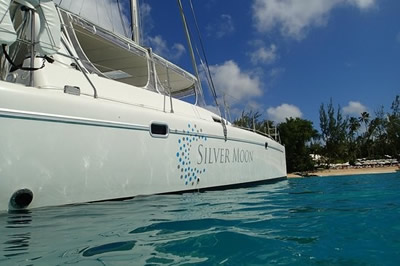 Tiami Catamaran Cruises:
Enjoy lunch, afternoon tea, dinner and sunset cruise experiences aboard a Tiami catamaran. The staff onboard always have a smile and these day cruises are thoughtfully crafted to create a lifetime of memories for the whole family. Each cruise includes three or four snorkel stops. You will enjoy the Caribbean's warm waters, colorful marine life and resident sea turtles. You will also enjoy unlimited beverages and luxury infused touches to make for an extra special trip. Tiami cruises are perfect for those seeking relaxation, rejuvenation and a warm welcoming ambience. Cruises can be tailored to your preferences. So if you fancy light refreshments only this is easily accommodated.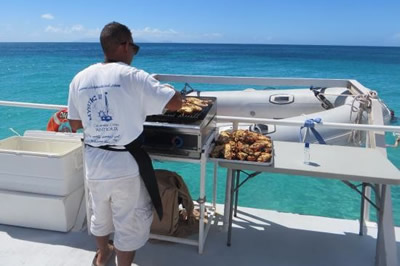 Private charters are also available.
Speartime Luxury Charters
For keen fishermen Speartime Luxury Charters offer fishing trips and excursions throughout the year. Their immaculately kept vessel is called 'Wicked Wahoo'. Current excursions include a full day's fishing cruise. You will depart from their West Coast base in Holetown and be treated to seven hours on the sea. You can fish, snorkel on the wrecks and enjpy a Bajan luncheon at Pirates Cove. With a friendly and knowledgeable captain and crew and a spacious, air conditioned deck which comfortably accommodates ten guests, you may not want the day to end. Turtle and snorkelling tours are also available along with corporate and evening charters.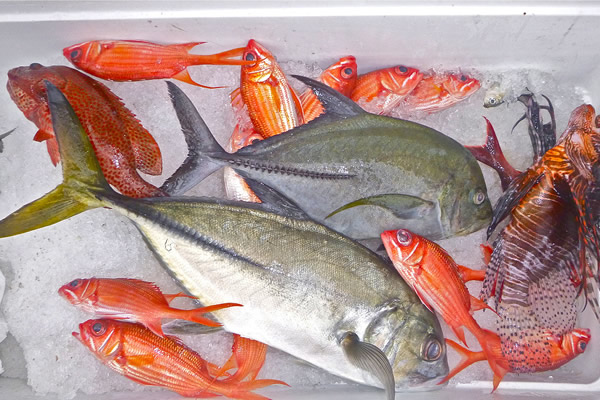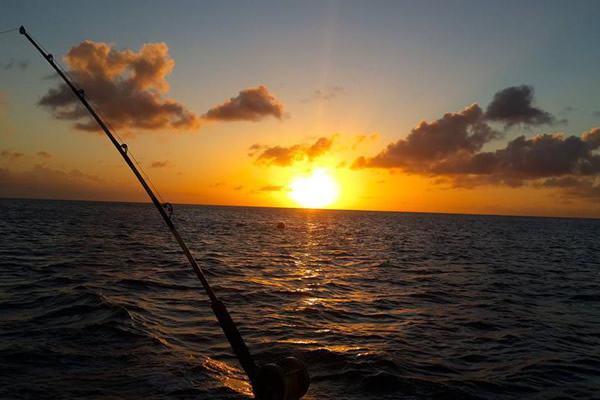 Feeling inspired? For charter rates and further details of Catamaran and boat trips in Barbados, please contact us.
We would be delighted to co-ordinate an experience to meet your requirements. All you have to do is step aboard and enjoy.