Villa holidays in Barbados
Villa holidays in Barbados are now highly sought after because they provide safe environments.
Most villas in Barbados come with staff so you can entertain among yourselves in your luxurious villa without needing to lift a finger. Alternatively dine in some evenings and out on others.
If you are looking for villa holidays in Barbados look no further we have some of the finest villas on the island and can source any villa you might see elsewhere.
Here are some of our favourites for villa holidays in Barbados.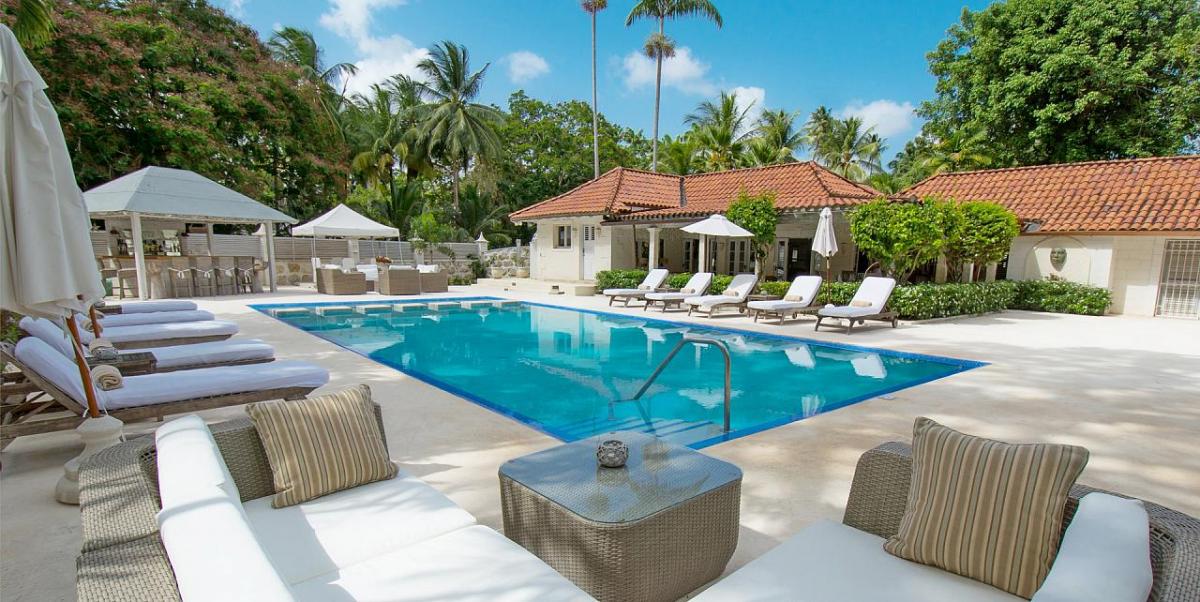 A dreamy, coral stone villa just 3 minutes walk from the beach. 5 double bedrooms with en suite bathrooms. The house has 3 bedrooms and there is a stunning 2 bedroom cottage in the garden. It has vaulted ceilings and original coral stone walls. Completely self contained with its own kitchen, bathrooms and terraces.
Large swimming pool with shallow area at one end for children and a pool bar affectionately known as 'Chubs' One Love Bar.'
Lovely beach path just minutes away leads to a beautiful beach and excellent swimming at Heron Bay.
Holetown is less than 5 minutes drive away. Villa Melissa is an oasis of peace and tranquility. With a private pool and garden and just a short 3 minute walk from the beach Villa Melissa is well priced and one of our most popular villas for those seeking villa holidays in Barbados. It comes with a cook, housekeeper/laundress and bar man so all your needs will be catered for.
The Dream is a stunning 5 bedroom beachfront villa. It mixes contemporary, cutting edge design with Caribbean chic. It is one of the most luxurious villas in Barbados.
The comfort, facilities and staff at the Dream Barbados offer a lifestyle and holiday experience unparallelled on the West Coast of Barbados.
The Dream offers the best of both worlds. It is set at the end of a private drive offering a quiet and tranquil retreat. Yet it is also within easy reach of the West Coast's top amenities.
Just a short drive from Holetown, all the amenities available there are on offer. These include world class shopping, banks, restaurants, cafes and cinema.
World famous restaurants like The Cliff and Lone Star are just a short drive away. It is also close to trendy night spots and a selection of competition golf courses.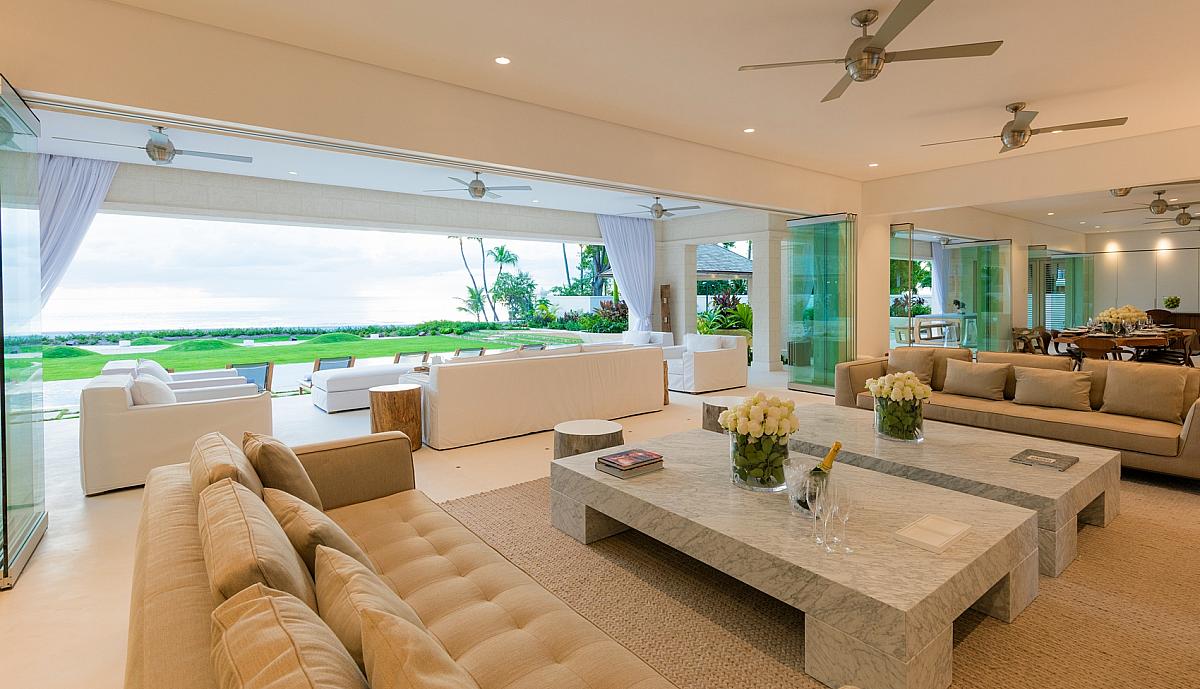 Godings Beach House is striking and stylish in a beachfront position. It is contemporary and beautifully designed and furnished. Lovely private swimming pool. Full complement of staff including butler, cook, housekeeping and laundress. Perfect for those looking for luxury villa holidays in Barbados.
This newly built, ultra exclusive 5 bedroom beach house boasts all of the facilities that you would expect from a villa of its calibre. Godings Beach House sits directly beside the beautiful golden sands of Godings Bay. It is located on the island's much sought after West coast.
You will enter this expansive 5 bedroom, home from home, through its colonial gates and tranquil tropical gardens. Your first view beyond the immaculate open living space is to the breathtaking blue of the Caribbean sea and the crystal clear waves gently caressing the shoreline.
Godings is a luxurious retreat on the paradise island of Barbados.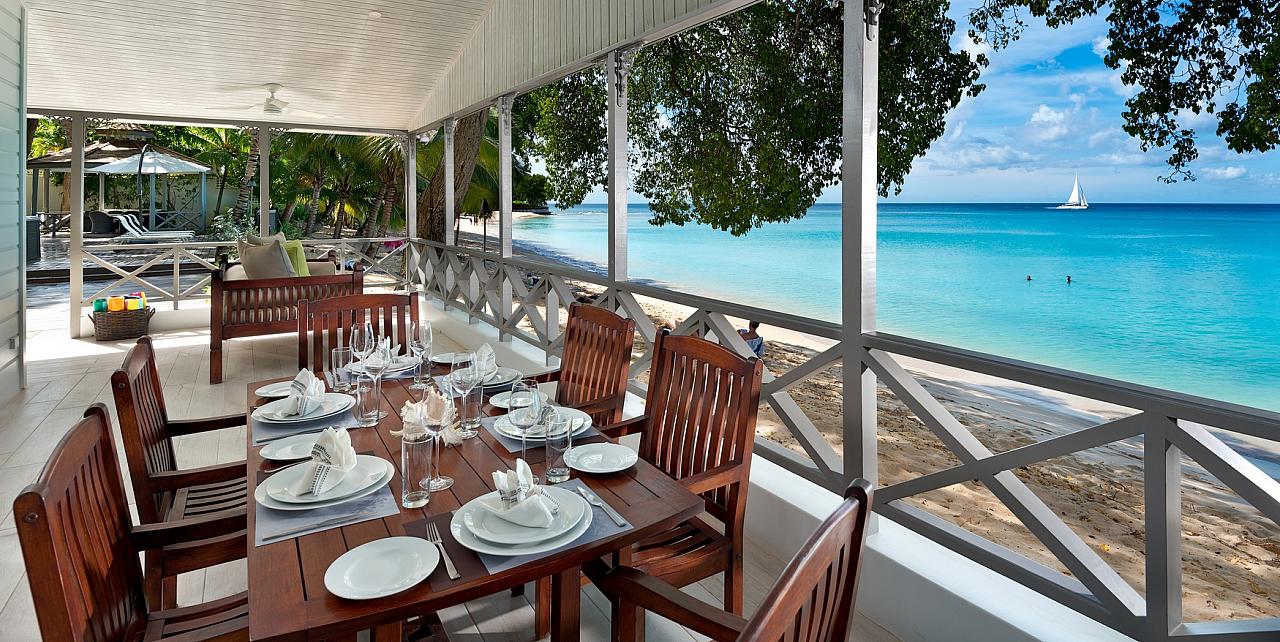 La Lune is a dreamy, romantic villa just a few steps from one of the best beaches on the west coast of Barbados.
It is a 2 bedroom, 2 bathroom home. Recently renovated, La Lune sits on the beautiful Gibbes Beach on the west coast of Barbados. Gibbes is one of the most beautiful, quiet sandy beaches in Barbados.
La Lune is nestled among several mature trees and lush vegetation. It sits on a 3/4 acre plot. La Lune has stunning views of the tranquil, glistening Caribbean sea.
The property is rented with a housekeeper/cook who will look after your needs and make your stay that much more enjoyable.
This is a small selection of our villas available for villa holidays in Barbados.
If you are interested in villa holidays in Barbados contact us today. Our experienced team will be happy to assist you.
For long term rentals in Barbados visit longtermrentalsbarbados.com
For properties to buy in Barbados visit barbadosdreamproperties.com