Spring Break in Barbados
Spring break in Barbados is becoming more and more popular. It is easy to see why.
There are now direct flights from New York, Miami and Montreal. Barbados is now just a hop, skip and a jump away. It turns a dream of Spring Break in Barbados into a reality.
With balmy temperatures and bright sunshine, Spring Break in Barbados is becoming more and more popular.
We have a wide selection of beautiful villas available for Spring break in Barbados.
Here are a few of our beautiful villas available to rent for Spring Break in Barbados.
La Lune is a dreamy 2 bedroom, 2 bathroom beach villa. It is located on Gibbes Beach. Gibbes Beach is one of the most beautiful beaches on the west coast of Barbados.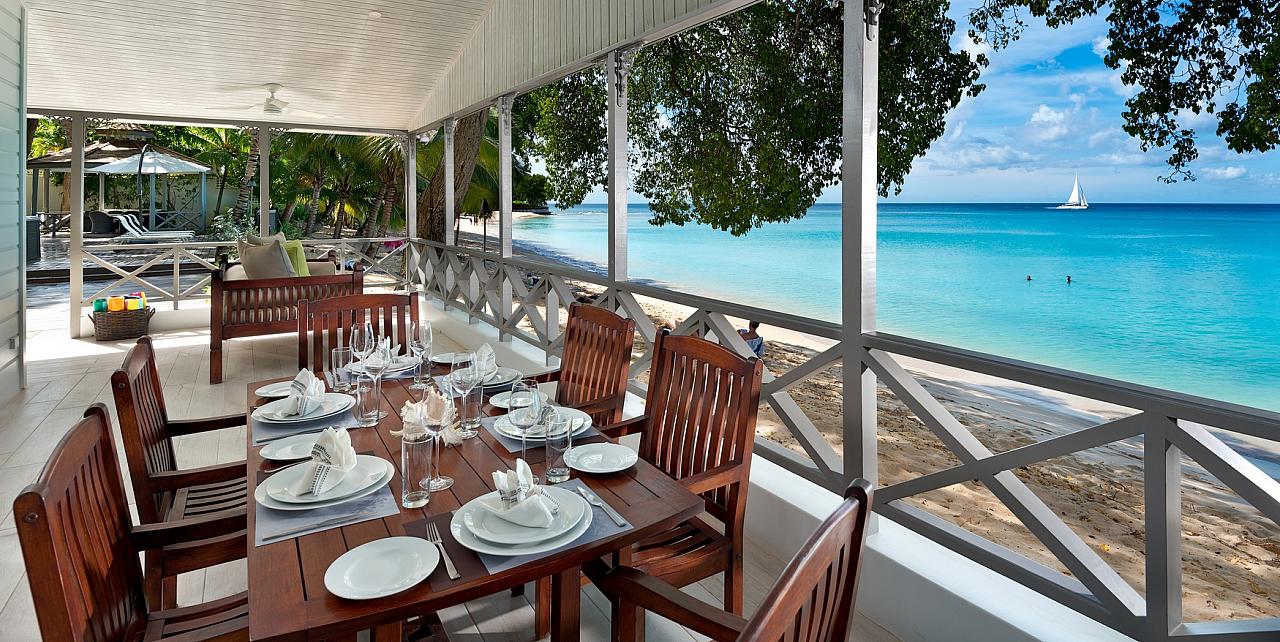 La Lune is comfortably nestled among several mature trees and lush vegetation. It sits on a 3/4 acre lot with with stunning views over the tranquil, glistening Caribbean sea.
La Lune is the epitome of barefoot luxury. With drink in your hand and toes in the sand, it is in the ideal location. Just sit back, relax and enjoy a hassle free vacation.
Enjoy the sprawling 200' deck area with uninterrupted views of Gibbes Beach.
The property is equipped with Apple TV and Sonos. There is also a security alarm for additional peace of mind. When evening comes and the sunset disappears over the horizon take a dip in the 8 seater jacuzzi.
Enjoy dining under the stars on the coral stone table in the gazebo.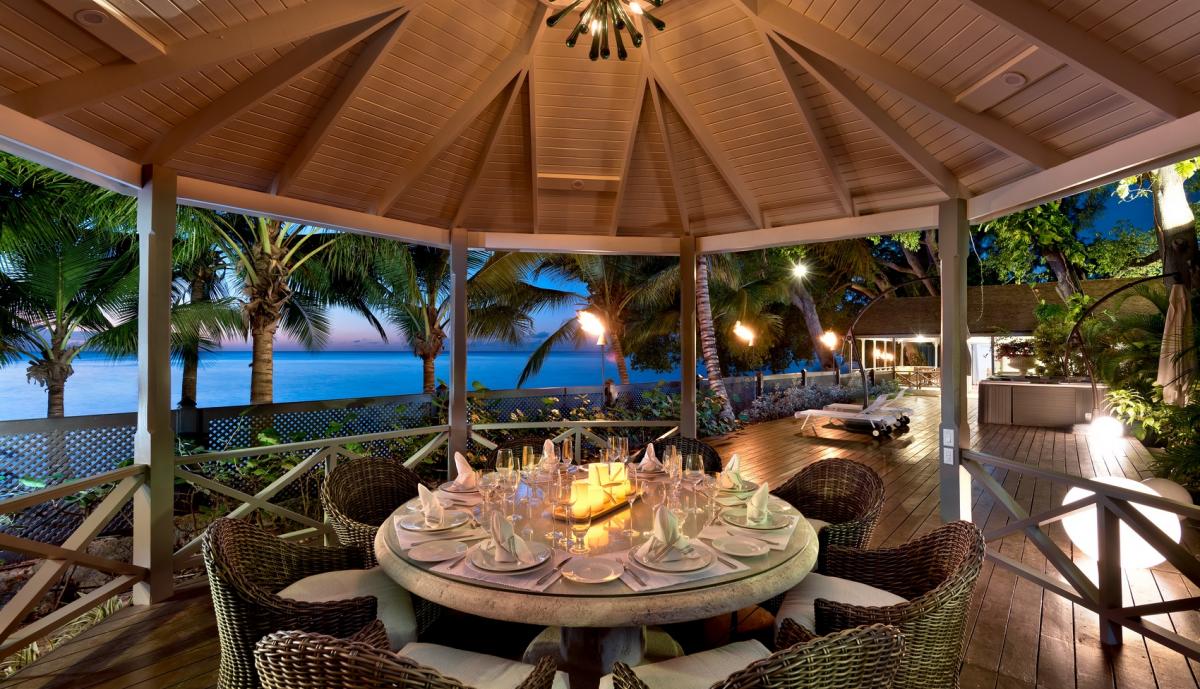 If you are interested in this villa we recommend you book early. It is one of our most popular and sought after villas. It would be ideal for a small family or 2 couples looking to spend Spring Break in Barbados.
For more information on La Lune click here
Tom Tom is another lovely home to rent for Spring Break in Barbados. It is spacious and offers 5 bedrooms sleeping up to 10 guests.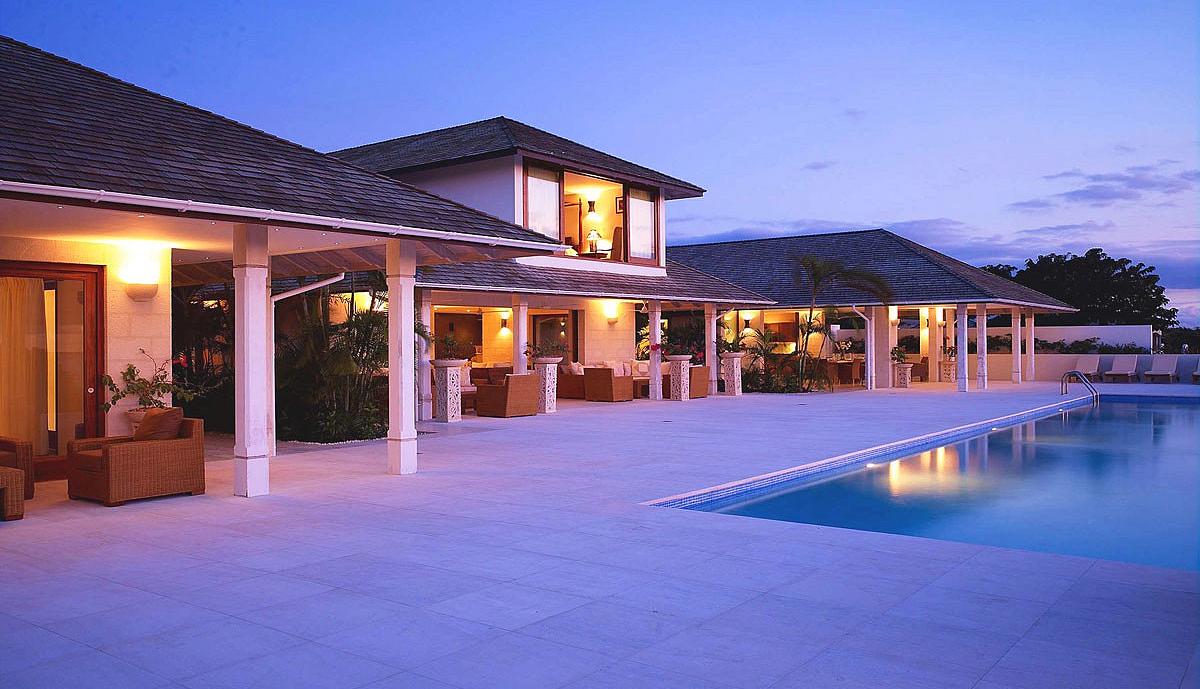 Tom Tom is a contemporary home which has a calming Balinese feel about it. Tom Tom sits on a cool, breezy ridge and enjoys stunning views.
It has its own extensive pool terrace and comes with cook, housekeeper and laundress.
Tom Tom is beautifully furnished with custom built furniture imported directly from Indonesia and Bali.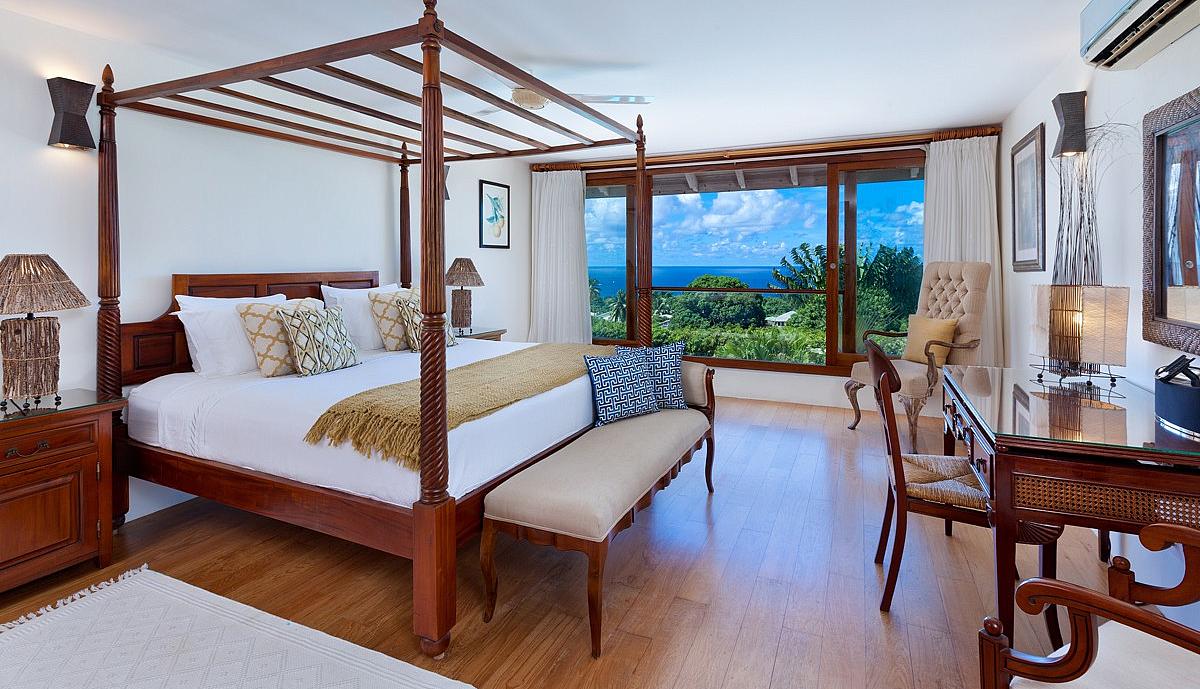 Tom Tom has 10,250 sq feet of floor areas. It is built on 33,000 sq feet of land.
It features an open plan ground floor with natural stone floors and coral stone walls throughout.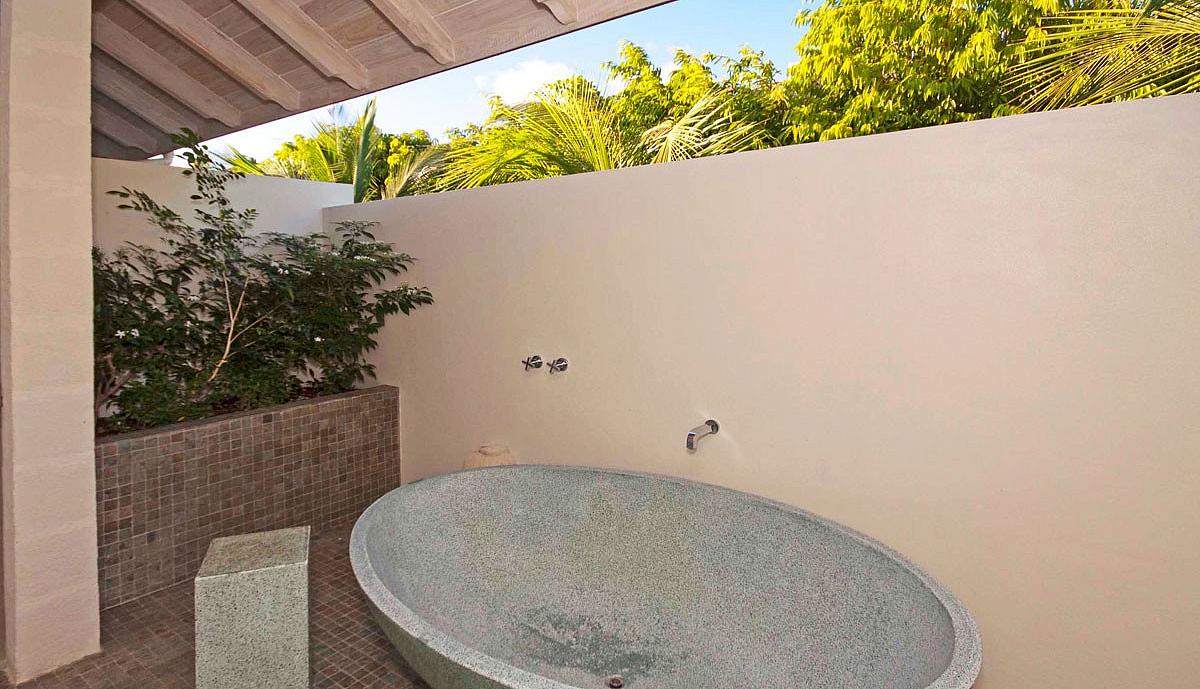 The four spacious bedroom suites are divine. Each has its own bath/shower room. Two of the bedrooms feature private uncovered tub baths. They also have their own personal tropical courtyards, while another has its own intimate terrace.
The master suite is located on the 1st floor. It enjoys 180 degree breathtaking views of the Caribbean Sea.
Four of the five bedrooms have king size beds with the fifth bedroom having two twin beds. All five bedrooms are fully air-conditioned.
Tom Tom offers lavish entertaining areas. It is fitted with Portuguese marble, granite, limestone and unique handmade Balinese stone carvings.
The 50 ft. reception room leads on to an expansive terrace. This overlooks a stunning 20-meter infinity-edge pool to the ocean beyond.
The fully fitted custom-built kitchen with breakfast area opens out to the poolside dining pavilion.
Tom Tom would be perfect for a large family, 2 smaller families or a group of friend wanting to spend Spring Break in Barbados.
For more information about Tom Tom click here
We have a very wide selection of properties available to rent for Spring Break in Barbados.
Contact us today and a member of our team will be happy to help you find the perfect villa for Speing break in Barbados.
USA/Canada: +1 347 707 1195
Barbados: +246-432-6307
Email: [email protected]
Barbados : Indigo Courtyard, Holetown
If you are looking for long term rental in Barbados visit longtermrentalsbarbados.com
For properties for sale in Barbados visit barbadosdreamproperties.com