Barbados Villas with private pool
Barbados Villas with private pool. Where are they?
Barbados has some of the best beaches in the world. Why not have both and enjoy a villa with a private pool and a beach.
Here are some of our favourite Barbados Villas with private pools.
This is a reasonably priced villa located in a wonderful location. It is one of our favourite Barbados Villas with private pool. It is just a few minutes walk to the beach down a dreamy sandy beach path.
Villa Melissa is a 5 bedroom property with its own large private pool.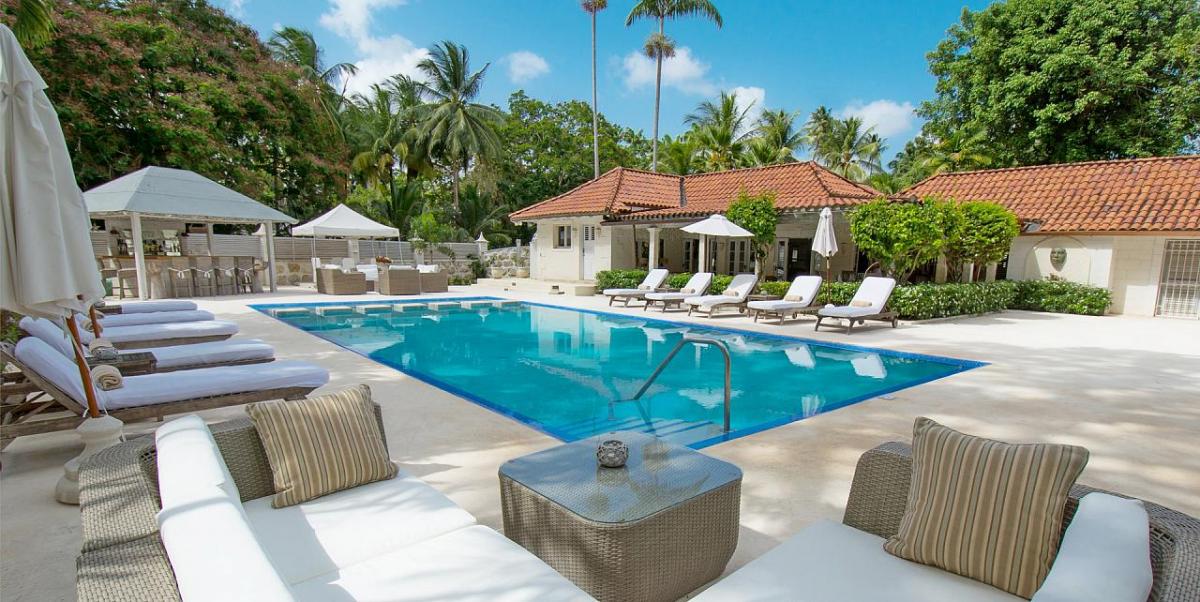 Each of the bedrooms at Villa Melissa is a double or twin and all bedrooms have their own en suite bathrooms.
One of the most popular areas at Villa Melissa is the pool bar affectionately known as 'Chubs One Love Bar.' Guests return to this property every years. They love it because it is an oasis within its walls and wooden gates. Yet it is just a few minutes walk from the beach.
It is a wonderful villas for families or for groups of friends.
Villa Melissa rents from US$1,095 per night. It comes with a cook, laundress/housekeeper, general assistant and gardener.
Villa St Helena is another of our beautiful Barbados villas with private pool.
St Helena is a magnificent beachfront property. It has 5 large bedrooms in the main house which is an exquisite coral stone property.
There are also another 3 fabulous bedrooms in a separate recently renovated and interior designed cottage.
This beautiful villa was originally designed by the famous late Oliver Messel. Oliver Messel designed homes are amongst the most romantic and sought after homes in Barbados.
St Helena may be rented on a 5 bedroom or an 8 bedroom basis. The 5 bedroom rates start from US$ 2,500 per night.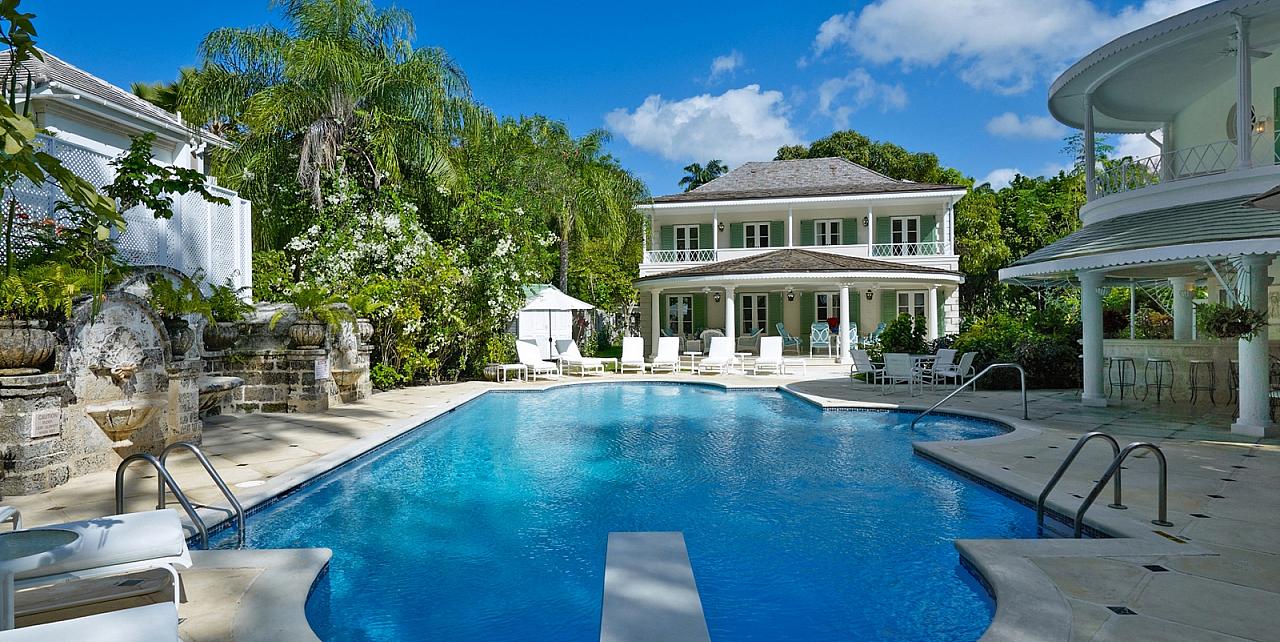 Guests love St Helena because of its classical private pool set within the haven of its lush and tropical gardens.
There is even an aviary which is home to a number of wild budgerigars.
St Helena comes with butler, cool, 2 maids, laundress and gardener.
There are few luxury villas to rent in Barbados that offer the location, peace and luxury of St Helena. This beautiful beach front home is a wonderful place for families and friends to enjoy the most relaxing of holidays.
High Breeze is a stunning 5 bedroom property. It has been recently renovated and is beautifully maintained.
This stunning home is located on prestigious Polo Ridge and is one of the most beautiful Barbados villas with private pool.
The views from the pool sweep right over the turquoise waters of the Caribbean.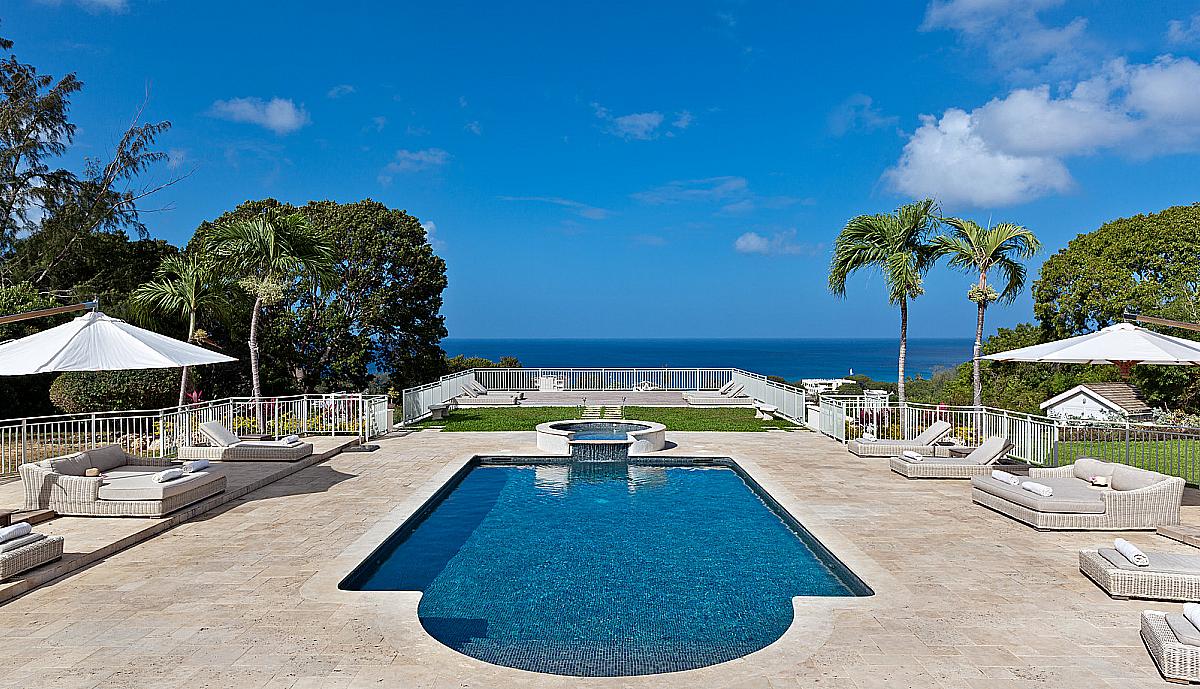 High Breeze rents on a 3 bedroom or a 5 bedroom basis. The 3 bedroom rate starts from US$1,175 per night. High Breeze is rented with with butler, cook, gardener and housekeeper/laundress.
Those renting High Breeze may also use the beach facility at The Fairmont Royal Pavilion. This is a beautiful beach with beach bar and sun loungers and umbrellas are provided.
Most guests choose, however, to lounge around the beautiful private pool of High Breeze where they can relax and enjoy the fabulous views and cooling breezes.
For more Barbados villas with private pool contact us today.
For long term rentals in Barbados visit longtermrentalsbarbados.com and for property purchases visit Barbadosdreamproperties.com