8 bedroom villas in Barbados
There are only a limited number of 8 bedroom villas in Barbados. Here are a few:
PRUDENCE
Prudence is an 8 bedroom villa located on Old Queens Fort. Old Queens Fort is a quiet cul de sac just a few minutes drive from Holetown. There is a beach path that leads down to the beach. The beach is just a 3 minute walk away.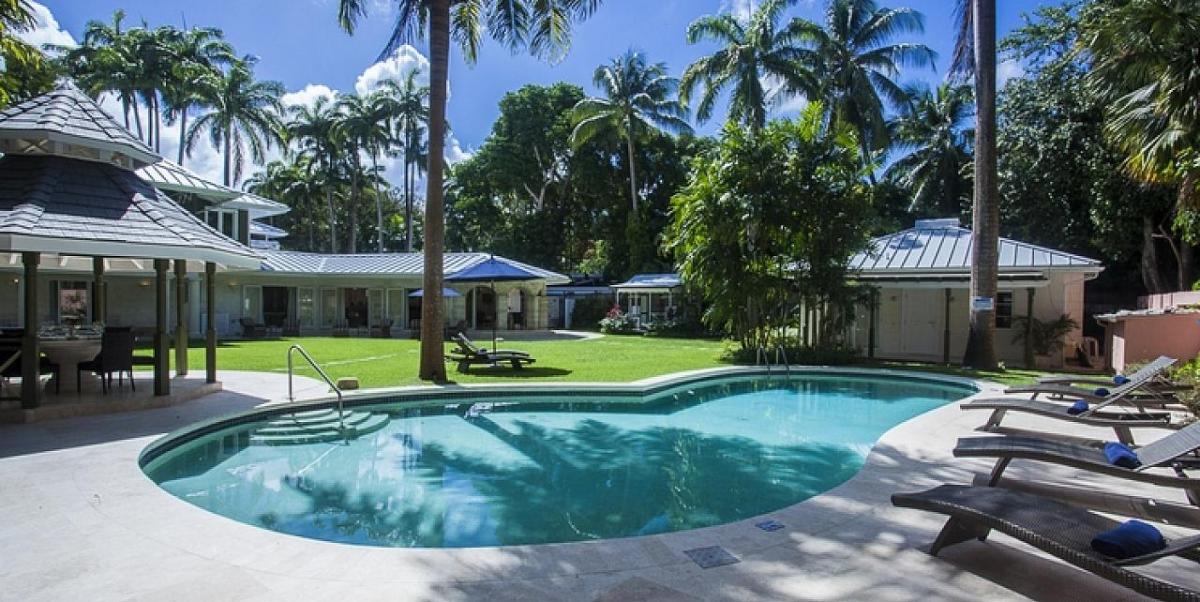 Prudence has its own mature private gardens and a large swimming pool. There are 5 large double bedrooms in the main house and a further 3 bedrooms in the separate cottage.
Prudence is one of the most reasonably priced 8 bedroom villas in Barbados. It has a lovely fitted kitchen and a large media room with large flat screen TV.
All of the bedrooms in the main house are large with en-suite bathrooms and air-conditioning.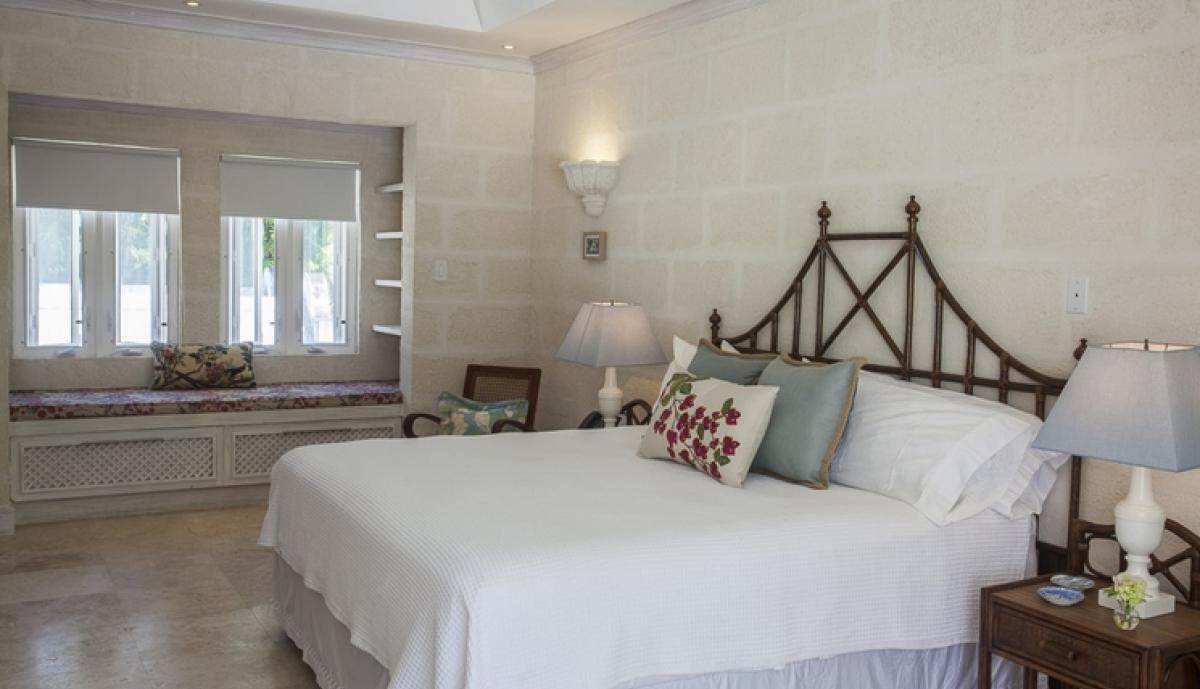 There are lots of lovely places to eat in Prudence. You can dine at the large formal dining table or on the terrace at the lovely coral stone table. There is even a gazebo in the garden for romantic dining.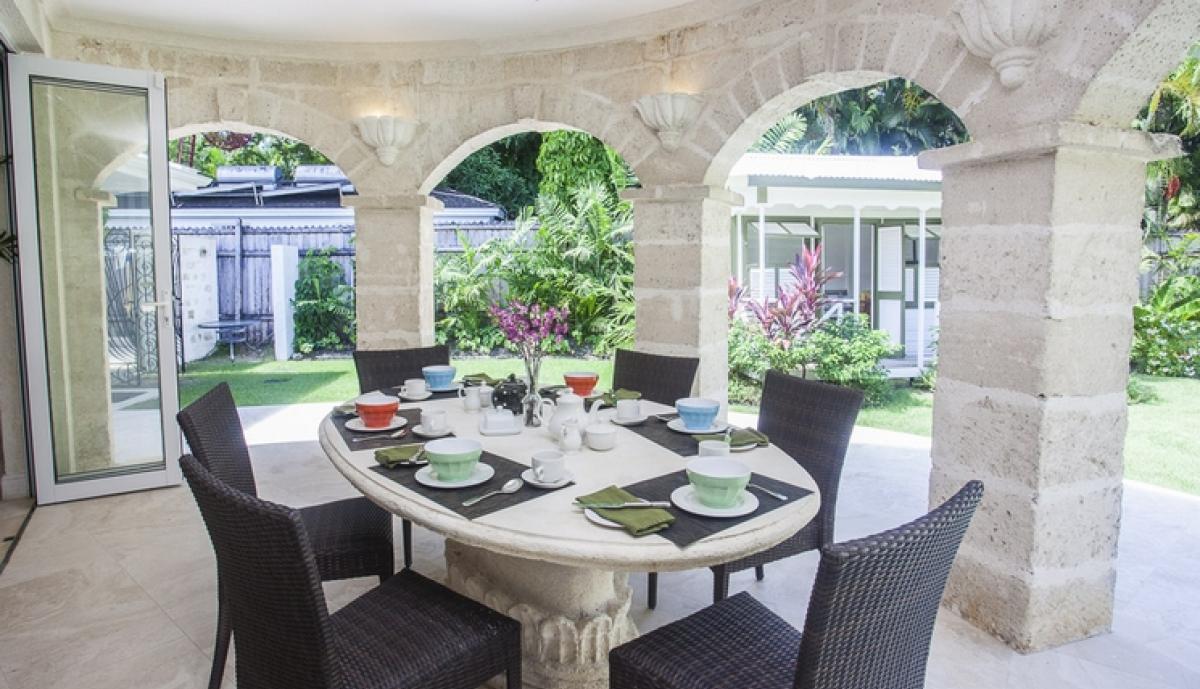 Prudence rents on a 5 to 8 bedroom basis with bedrooms in the cottage being added on a one by one basis.
To find out more about Prudence click here.
Rates start from US$1,435 per night.
ST HELENA
St Helena is one of our most popular 8 bedroom villas in Barbados. It is a stunning beach front property located on the west coast of Barbados just moments from Holetown.
St Helena can accommodate up to 18 guests. There are 5 double bedrooms in the main house and a further 3 double bedrooms in the beautifully appointed cottage which has recently been completed. WIth its interior designed finishes the cottage is a truly lovely place to stay.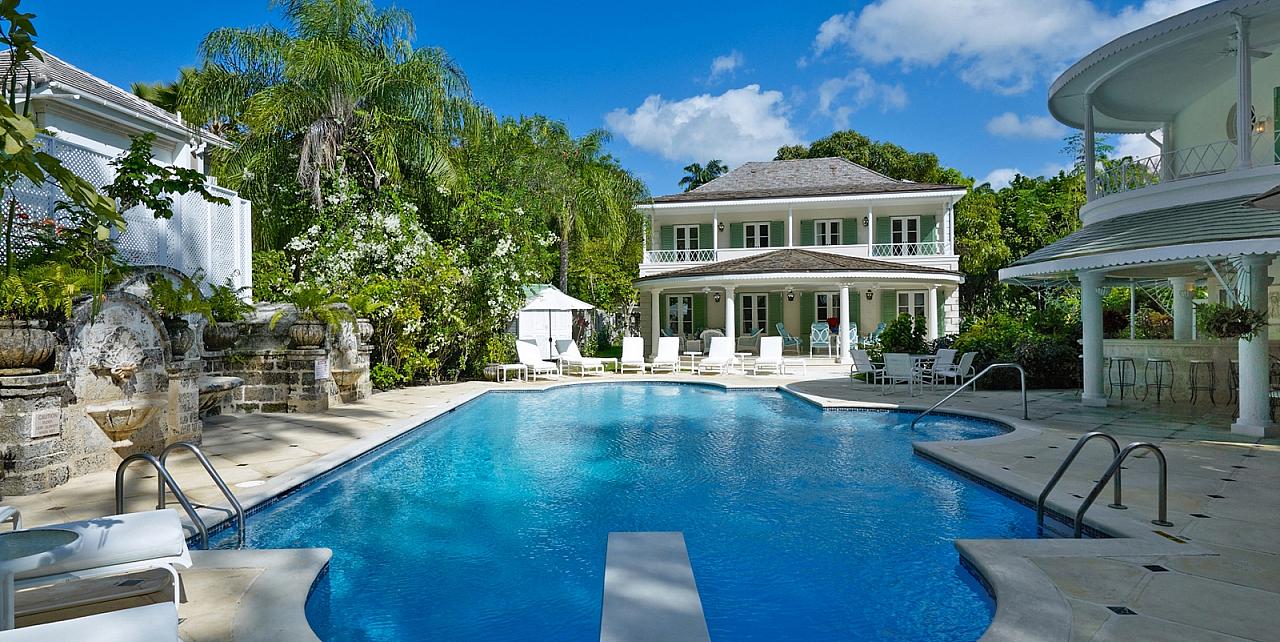 St Helena is in a unique beach front location. It is west facing and has beautiful gardens and terraces for dining and enjoying sunset cocktails.
St Helena was designed by the highly acclaimed late Oliver Messel. In his usual style, Messel designed this property with romantic elegance and sophistication. It is a joy to stay there. This unique property even has lily ponds in its mature gardens. It has its own aviary in the grounds which houses around 250 homing budgerigars.
St Helena rents on a 5 bedroom or an 8 bedroom basis. It rents from US$2,500 per night.
To read more about St Helena click here.
MARTELLO HOUSE
Martello House is a stunning, recently refurbished house sitting on a ridge on the west coast of Barbados. Martello House has wonderful uninterrupted views of the Caribbean Sea. This is one our most unique 8 bedroom villas in Barbados.
There are 7 bedrooms in the main house and a further one bedroom in the cottage in the grounds.
This wonderful home is ideal for large parties. There is an infinity edge swimming pool with views over the ocean and lovely areas to dine.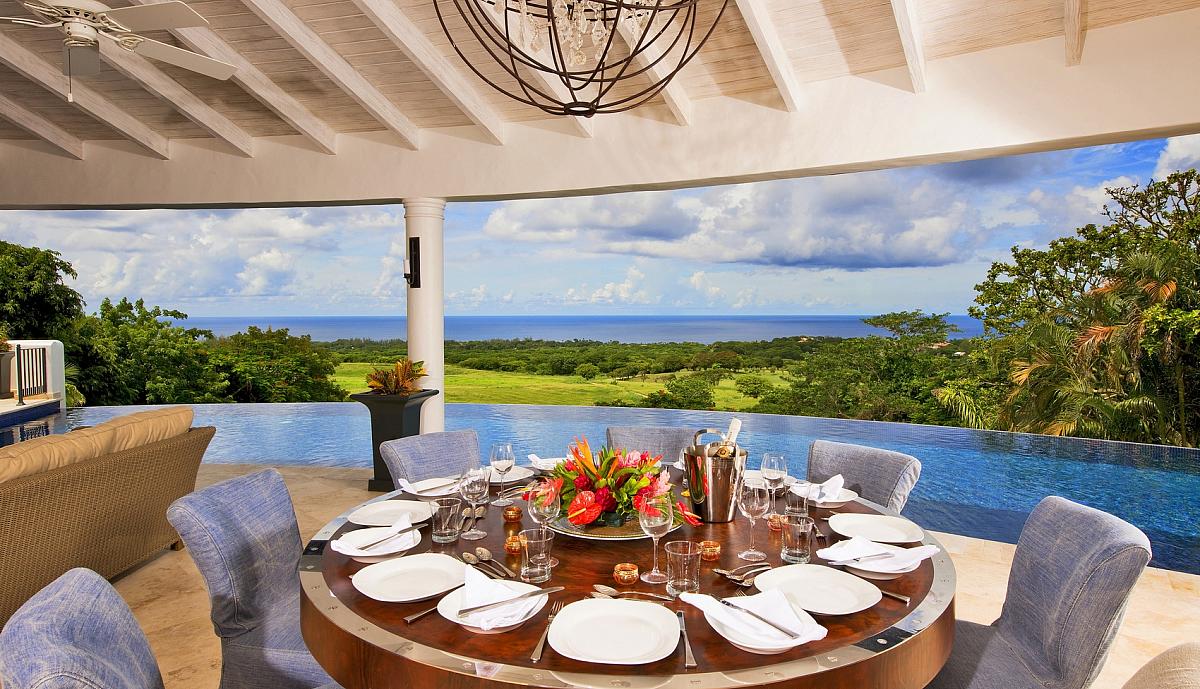 There are lots of things to do at Martello House. For those who enjoy snooker there is a snooker room with kitchette. There is also a fitness room, games room and surround sound in the air-conditioned media room. This is equipped with a 50 inch TV for special movie nights. Guests can select one of the over 3,000 movies available.
The air-conditioned bedrooms are large and comfortable.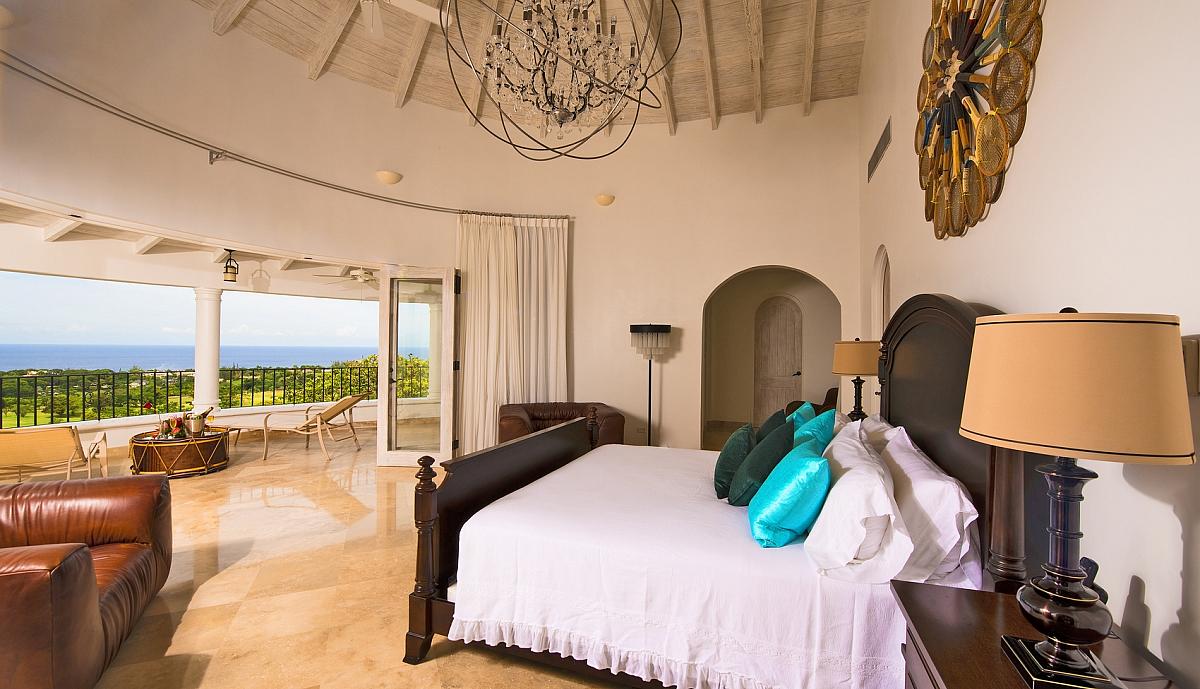 Martello House rents on an 8 bedroom basis from US$3,875 per night. It rents on a 5 bedroom basis from US$1,750 per night.
For more information on Martello House click here.
We have many more 8 bedroom villas to rent in Barbados. If you would like more information contact us.
Barbados: +246-432-6307
Email: [email protected]
If you are looking for long term rentals in Barbados click here