Villas to rent in Barbados for Easter 2021
VILLAS TO RENT IN BARBADOS FOR EASTER 2021
Following the unique months of quarantine in 2020 many are looking forward to spending time in Barbados. We have lots of guests enquiring about villas to rent in Barbados for Easter 2021.
Easter in Barbados is a lovely time to visit. The weather is usually sunny with cooling trade winds. The Caribbean Sea is warm.
Villas are now regarded as the safest places to holiday. How lovely to look forward to a stay in one of our villas to rent in Barbados for Easter 2021.
Here is a selection of our beautiful villas: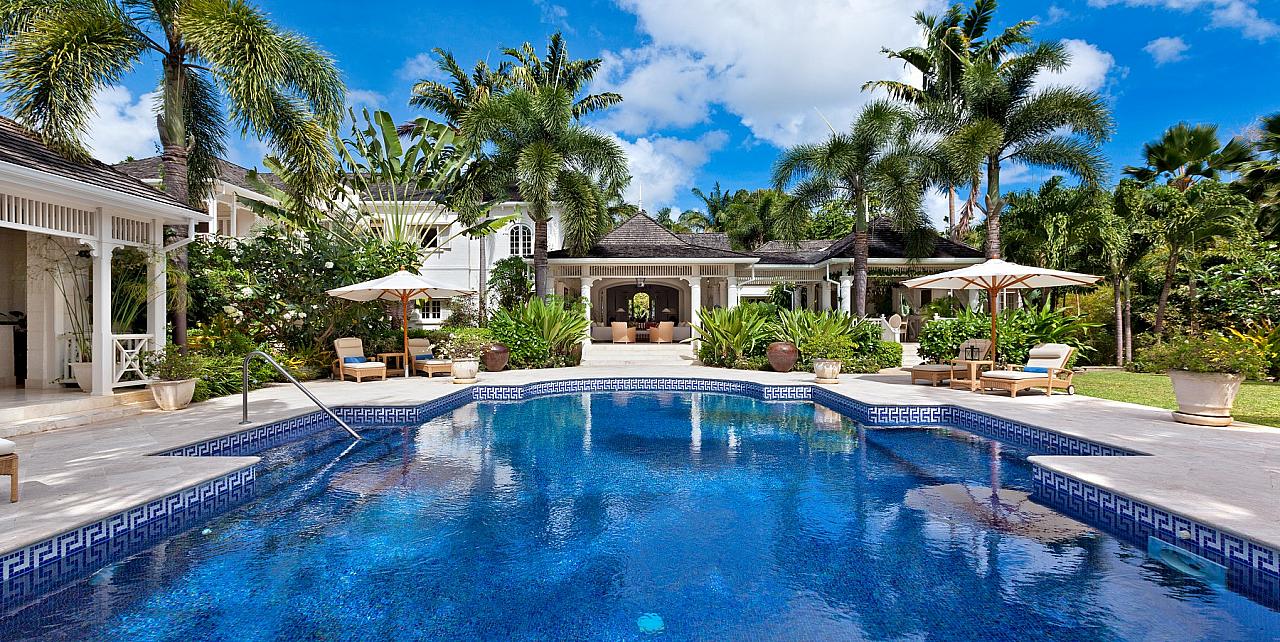 We love this beautiful 4 bedroom villa because of its location in Sandy Lane. It has sweeping views to the Caribbean Sea. A calming and luxurious oasis with beautiful gardens and private pool. Wonderful staff include a cook, housekeeper and laundress. Guests may use the Sandy Lane tennis courts and beach at Sandy Lane owner's club. Coco de Mer is a little piece of paradise on the wonderful island of Barbados.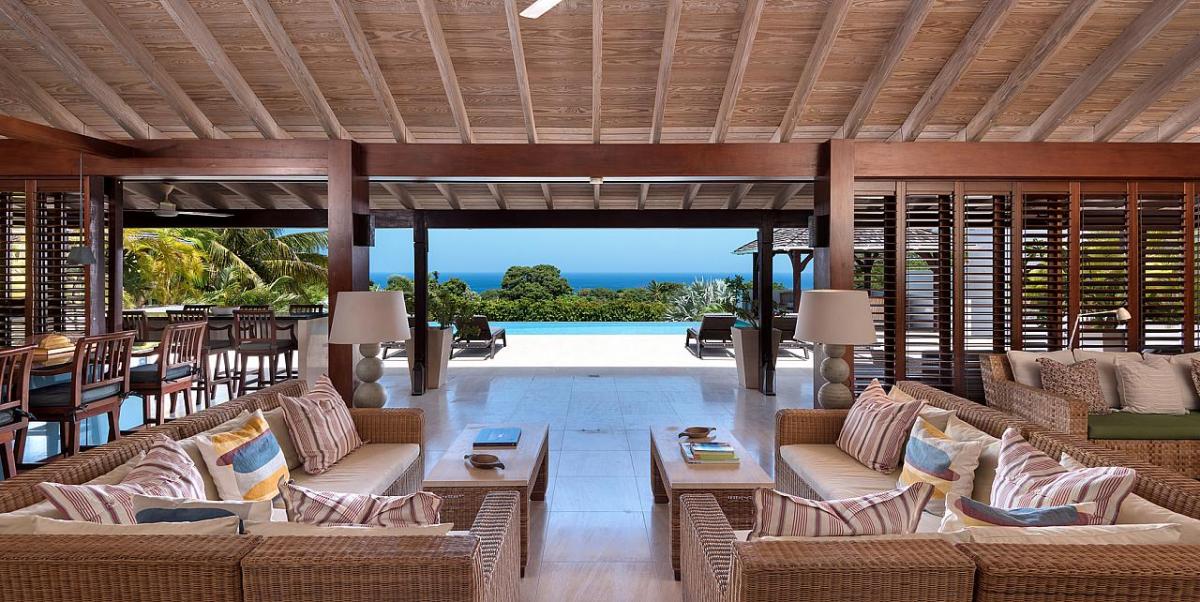 This 5 bedroom villas is one of our favourites. A cool, Balinese style property with stunning infinity pool and sweeping views of the Caribbean Sea. The villa has an indoor/outdoor living concept. The master bedroom features and outdoor courtyard bathroom.
Situated on a 3/4 acre ridge plot within the gated Calijanda Estate. It is just a few minutes drive from the west coast beaches and from all the amenities of Holetown. Comes with a maid/laundress 6 days a week and a cook can be arranged if required.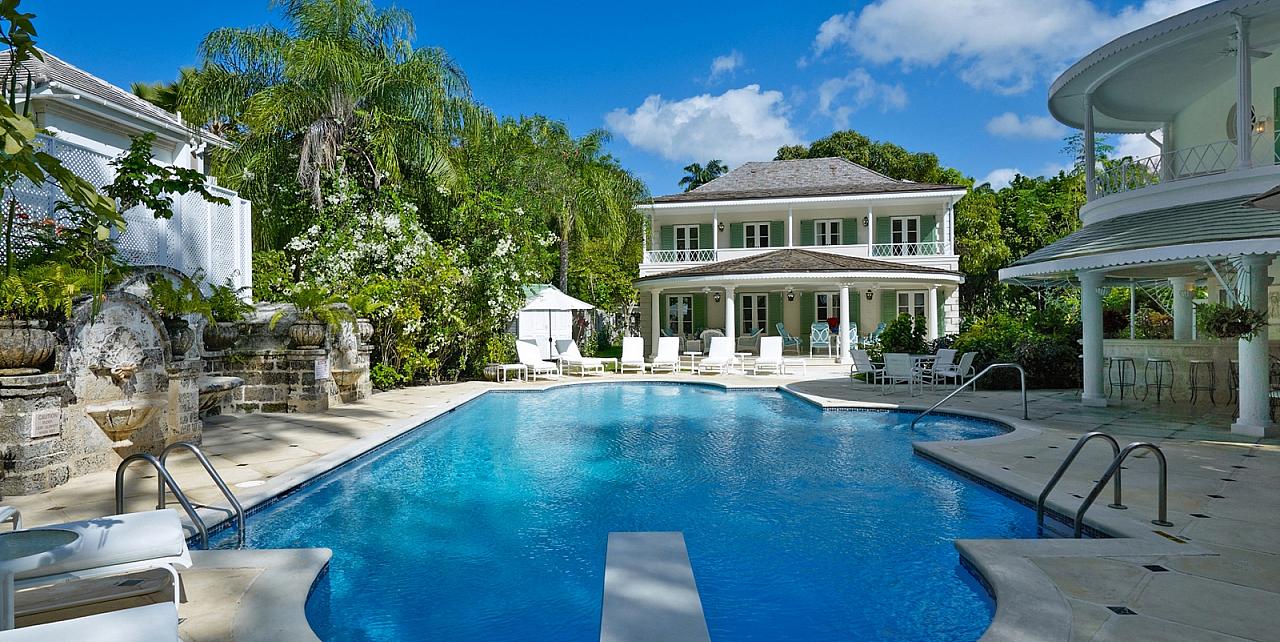 Villa St Helena is another of our favourite villas to rent in Barbados for Easter 2021. It is a classical coral stone villa built on one of the best sites of land on the west coast of Barbados.
A dreamy 5 bed house and 3 bed cottage right on the beach. It is set in private tropical gardens.
The house is close to Holetown. It has a delightful gazebo al fresco dining next to the beach. It also has a

fabulous private swimming pool. VIlla St Helena is rented with the services of a butler, cook, 2 maids and laundress.
Just walk through the gates at the end of the garden onto a beautiful Caribbean beach.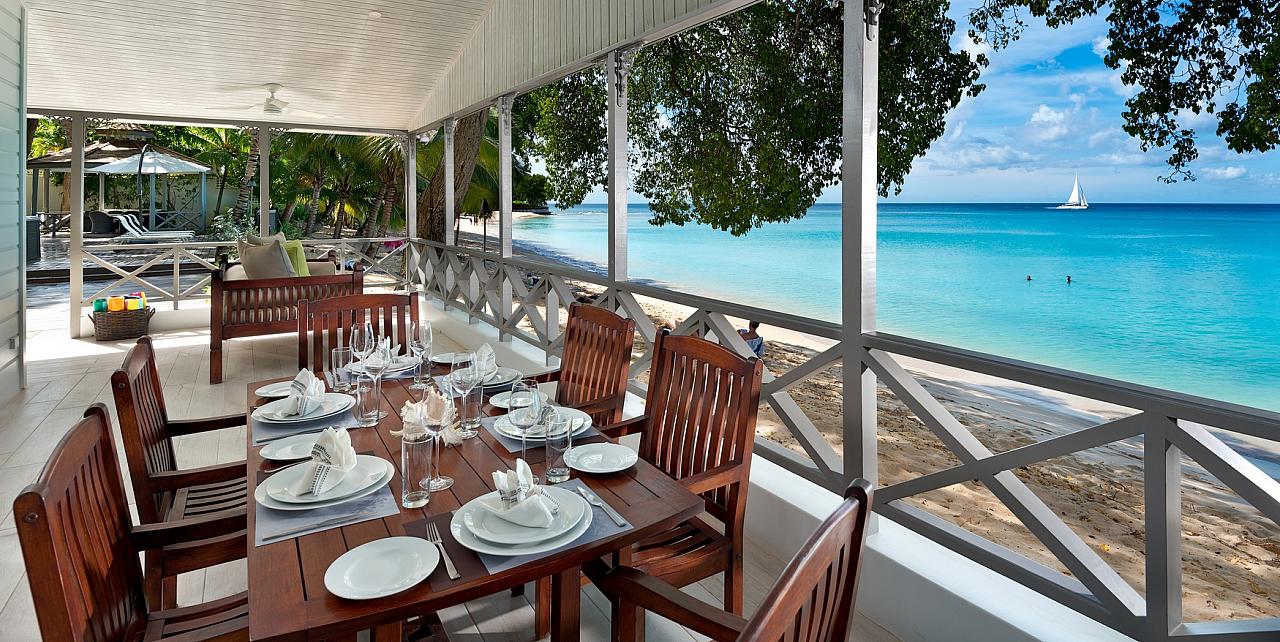 A dreamy, romantic villa just a few steps from one of the best beaches on the west coast of Barbados. Sit back and relax and your cook/housekeeper will look after your needs.
La Lune is a dreamy 2 bedroom, 2 bathroom home. It has recently been renovated and it sits on the beautiful Gibbes Beach. Gibbes is one of the most beautiful, quiet sandy beaches in Barbados.
La Lune is nestled among several mature trees and lush vegetation. It sits on a 3/4 acre plot. La Lune has stunning views of the tranquil, glistening Caribbean sea.
Villa Alila is a 4 bedroom villa situated on the edge of a ridge on the Sandy Lane estate. It provides wonderful west coast treetop views out to the Caribbean Sea. Alila is just a few minutes drive from the beach. It comes with chef, housekeeper and laundress.
This two storey luxury villa is beautifully built with a flowing open plan design.
It has fabulous unique features. There are soothing koi ponds gracing either sides of the wooden walkway to the entrance. A wall water feature calms you whilst dining in the dining area.
The master bedroom encompasses the whole upper level. It has its own private terrace with breathtaking views. The master bedroom also features a unique ensuite bathroom. This features a spacious walk in shower and a wonderful open air bath tub.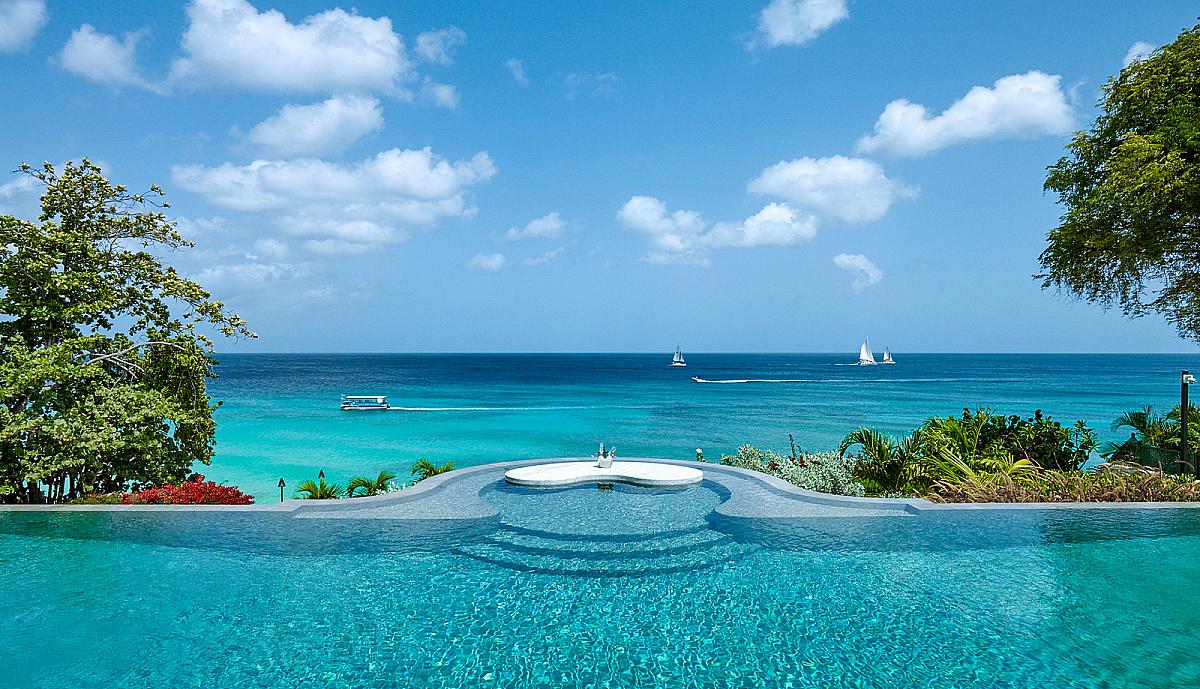 Seaclusion is one of the most outstanding beachfront villas in Barbados. It is located on the west coast. This 6 bedroom villa is set in an acre of tropical gardens. It is perched on a bluff overlooking the Caribbean Sea.
This extraordinary home features unparalleled sea views from all living areas. It also enjoys sea views from 5 of the 6 bedrooms.
The property has recently been completed and furnished. It has been stylishly interior designed. Its classical, elegant interiors provide an ambiance of calm and relaxation. There is even a grand piano at this beautiful home.
The lovely cocktail bar is the perfect spot to enjoy cocktails. It overlooks the sea and the fabulous Caribbean sunsets.
There are substantial living and reception areas. Seaclusion also has a media room and formal dining room. It has a state of the art fully equipped kitchen. There is also a fitness room.
It is a tranquil luxurious oasis. We love the winding beach path down to the sea.
The set up at Seaclusion is perfect for outdoor living. It is ideal for those wishing to entertain.
We have a large selection of villas to rent in Barbados for Easter 2021. If you are considering a trip contact us today
For long term rentals in Barbados visit longtermrentalsbarbados.com
For holidays in Barbados visit barbadosdreamvillas.com