The Dream Barbados 2020
The Dream Barbados has recently changed hands.
The new owners are making improvements to this already wonderful beachfront home. This is a property that lives up to its name The Dream. It is one of the most beautiful fully staffed villas on the west coast of Barbados. We are now taking bookings for The Dream Barbados. The furnishings are all being upgraded and it is a stunning property on the beach.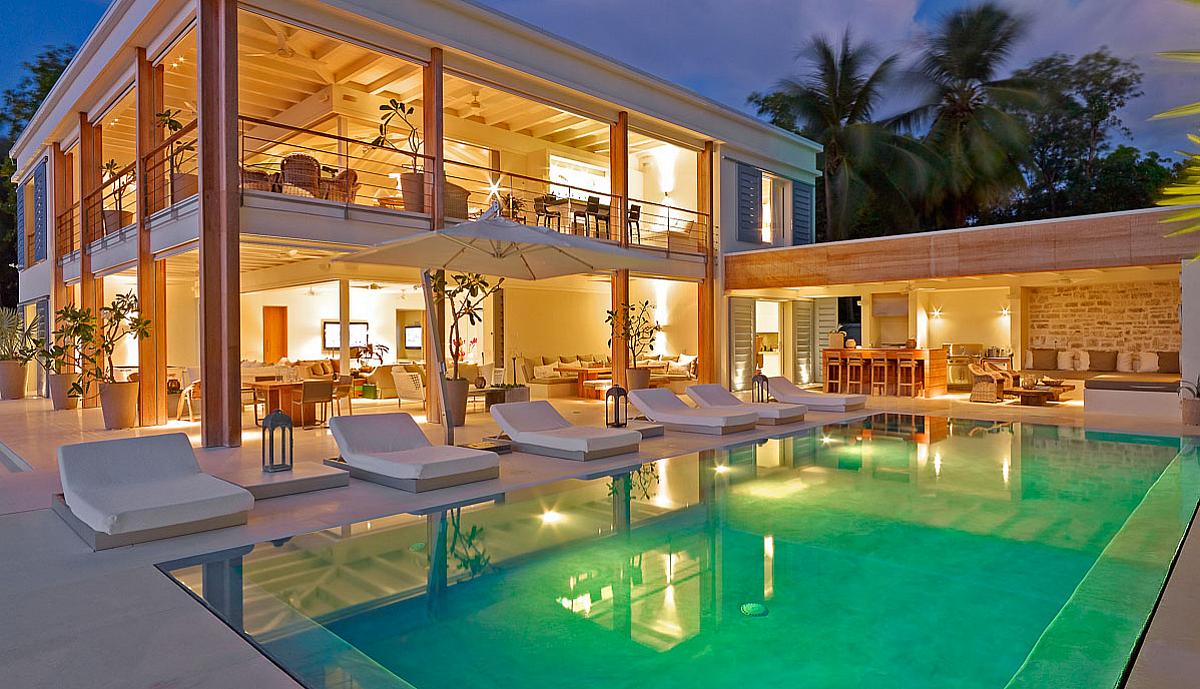 Located in The Garden, Barbados which is also know locally as Millionaires Row, this is a 5 bedroom property located right on the beach with wonderful sea views.
Few properties these days would receive permission to be built so close to the water's edge.
The new owners are keen to keep their staff occupied and prices for rental of The Dream have recently been reduced. Guests will have the opportunity to rent The Dream Barbados for a lot less than in the past. There will also be a number of new benefits included in the rental rate.
If you are interested in booking The Dream Barbados contact us today
The Dream is an Ibiza style contemporary property. It has been beautifully decorated with assistance from interior designers and it has a wondeful beachy feel about it. Furnishings at The Dream have been carefully selected from around the world. Only the finest quality furnishings and finishes have been used. With bleached timbers and lovely covered terraces it really is a dream Caribbean home.
The Dream offers a quiet, private, and tranquil retreat. It is however still within easy reach of the West Coast's top amenities.
World famous restaurants such as The Cliff are a short drive away. Holetown is just a few minutes drive away. Here you will find chic boutiques, lovely bars and restaurants and trendy night spots. There are a selection of competition golf courses within easy reach.
There are five tastefully furnished and air conditioned bedrooms. All bedrooms have en suite bathrooms.They are fitted with security safes, flat screen TVs and Ipod docking stations.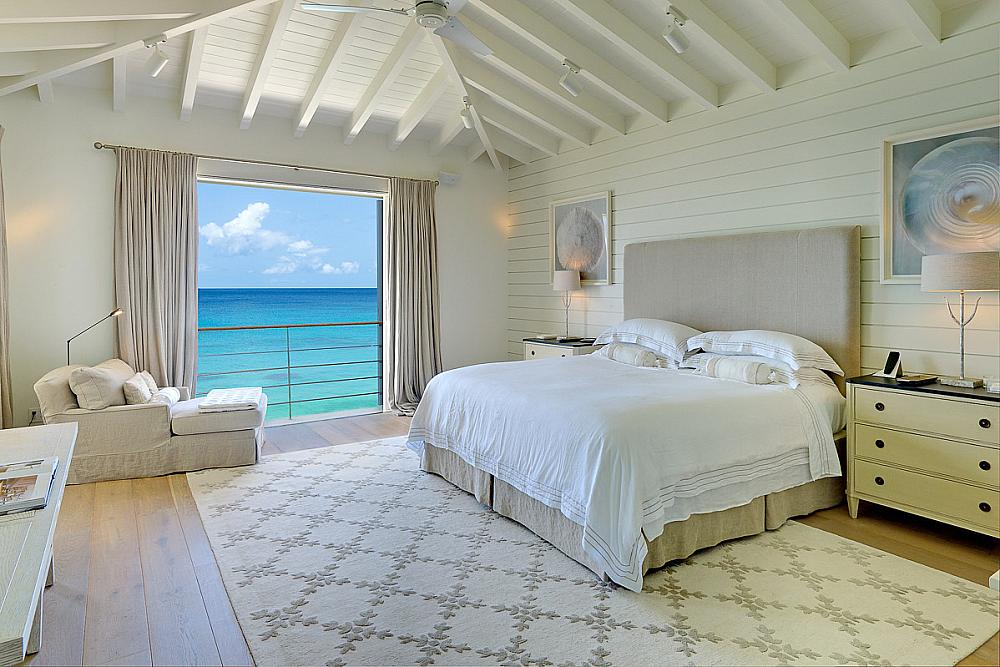 The magnificent master bedroom suite is located on the upper level. It has its own balcony overlooking the turquoise waters of the Caribbean Sea.
The ample living space with bar extends out onto the covered terraces and sundeck. This is surrounded by beautifully landscaped grounds. There are manicured lawns, tropical flowers, and swaying palm trees.
With its own private swimming pool and extensive pool deck The Dream Barbados is the epitome of luxury living in Barbados.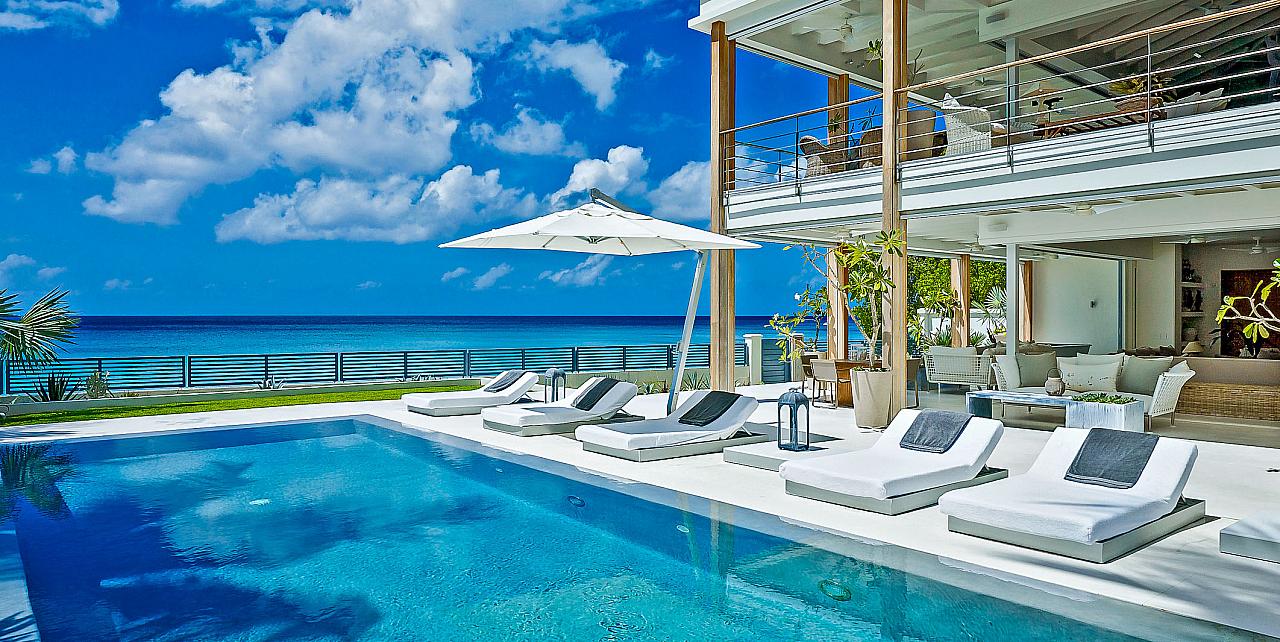 Outside is a stylish 45 infinity edge swimming pool. There is an outdoor seating area complete with pizza oven, BBQ and bar.
The sunbathing terrace is furnished with oversized sun loungers and umbrellas. The Dream provides guests with an opportunity to enjoy outdoor living at its very finest both day and night. At night the glamorous lighting illuminates the outdoor living areas and pool.
The Dream has direct access to the beach where white sands and aquamarine waters await.
For more information on The Dream Barbados click here
If you are interested in booking The Dream Barbados contact us today
For properties to buy in Barbados visit barbadosdreamproperties.com
For long term rentals in Barbados visit longtermrentalsbarbados.com