Barbados Zika virus update 2018
BARBADOS ZIKA VIRUS UPDATE
We have just heard good news regarding categorisation of the Zika virus in the Caribbean. Happily, on 18 October 2018 the Caribbean Public Health Agency (CARPHA) announced that the World Health Organisation (WHO) has removed the Caribbean territories from those areas categorised as having active Zika virus transmission.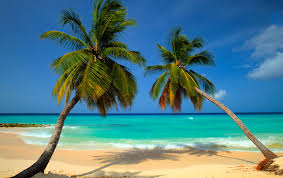 This removal by the WHO comes on the heels of data released by CARPHA. The data provided evidence that the Zika virus transmission in the Caribbean had been interrupted for over 12 months or was at undetectable levels. It concluded that it therefore poses very little risk to residents and visitors to the region.
This was matched by data shared with CARPHA by Canada, the United Kingdom and the USA. This date showed that no Zika had been detected for over 12 months in travellers returning from the Caribbean to their countries.
This is wonderful news both for Caribbean countries and for those wishing to holiday there. The Caribbean has long been a popular honeymoon destination. Its levels of tourism have been adversely affected by the historic categorisation of the Caribbean as having active Zika transmission.
It is great for all that the Caribbean has now been removed from the category of territories where there is active Zika transmission.
CARPHA is the sole regional public health agency. It has pledged to continue to work with its member states to ensure that the Caribbean is capable of preventing, detecting and responding to public health threats affecting the region.
For further information on this Barbados Zika update, the Zika virus and its circulation in the Caribbean region please visit the CARPHA website. You can access this at www.carpha.orgor click on the link provided here https://bit.ly/2OkjJsk
We will continue to monitor the situation and will from time to time provide a further Barbados Zika Virus update.
If you are looking to book a villa holiday in Barbados visit barbadosdreamvillas.com
For long term rentals in Barbados visit longtermrentalsbarbados.com
If you are looking to buy a property in Barbados visit barbadosdreamproperties.com